Snooki's Cadillac Escalade For Sale
Snooki's 2011 Cadillac Escalade EXT is for sale right now on eBay. The 2011 Escalade EXT, with just 6,295 miles currently has a high bid of $63,100 with two days and two hours remaining.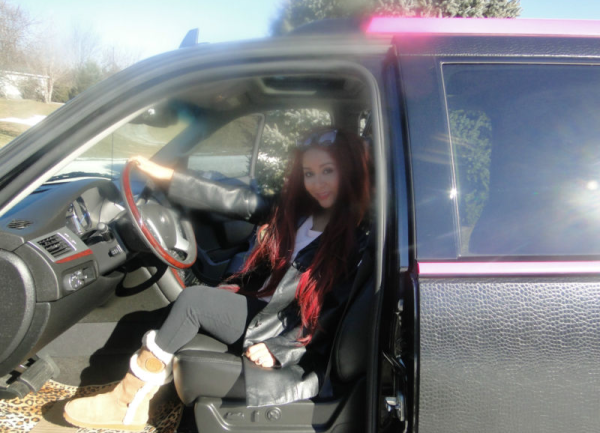 Snooki's Escalade has been customized to the fit the reality star's taste, so as you can imagine, tacky is not a strong enough word for the luxury truck. Snooki's car has been customized with pink exterior accents, wheels and a full snakeskin wrap. Because no matter how much money you give her, she'll still be the same person that starred in the Jersey Shore, Snooki's Escalade has leopard print floor mats.
The seller points out that "this is not a vehicle that you can buy everyday" but since Snooki's truck is currently at the same price as a 2013 Escalade EXT, and will probably sell for somewhere above $70,000 (edit: it sold for $77,510), you could easily build the same car only two years newer with 6,000 fewer miles on it for the same price. That means that people honestly think that the fact that Snooki owned this truck adds significant value to it, which is surprising.
Image via Celebrity Cars Blog.