Gucci Mane vs Nicki Minaj – Ferrari vs Lamborghini
Gucci Mane is making a lot of headlines lately thanks to his twitter meltdown/ career help beef starting initiative. Mane has called out Nikki Minaj in particular, claiming carnal knowledge of the rapper in addition to Monica, Keyshia Cole, Fantasia Barrino and Ciara. The most extreme of Gucci's twitter rants were the claims that he and Waka Flocka Flame were intimate with Nicki Minaj at the same time.
Waka Flocka responded with "Kids please don't do drugs @gucci1017 is the perfect outcome lol #IceCreamCone," referencing the ice cream cone Gucci Mane has tattooed on his face. Nicki Minaj specifically denied ever being with Gucci Mane and suggested that he attend rehab, according to the NY Daily News.
Gucci Mane and Nicki Minaj are not just rappers with a fledgeling beef that will probably go nowhere, they are also both owners of high end sports cars.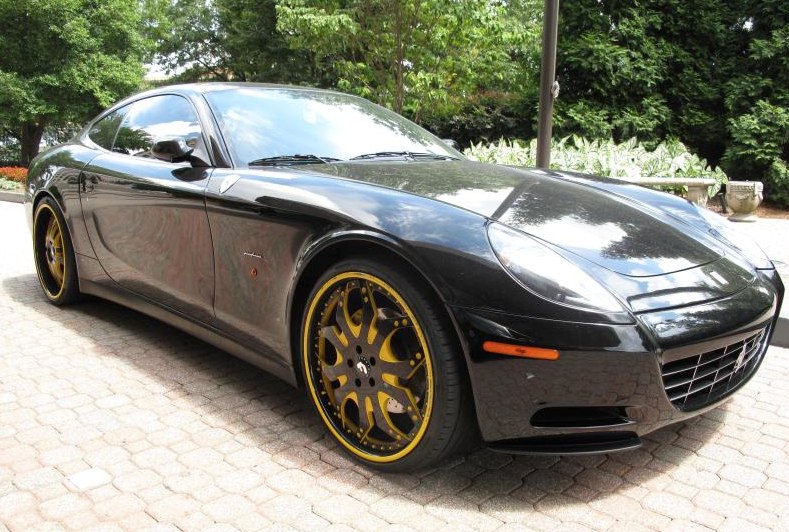 Gucci Mane has a four-seater Ferrari 612 Scaglietti painted black with yellow accented wheels and yellow brake calipers. The Ferrari 612 Scaglietti has a front mounted 5.8-liter V12 engine with 532-horsepower that does 0-60 in 4.2 seconds and has a top speed of 200-mph.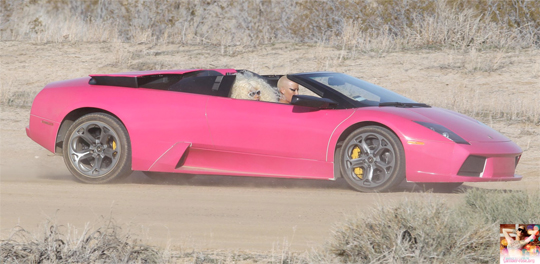 Nicki Minaj has a Lamborghini Murcielago in Barbie pink. The Murcielago was Lamborghini's top of the line car with a rear mounted 6.5-liter V12 engine making 631-hp and 0-60 times of around 3.8-seconds.
So which would you pick? Nicki's faster pink Lambo with just two seats or Gucci's more subdued Ferrari that you can take three friends along in?
Gucci Mane Ferrari picture via Celebrity Cars Blog.

Nicki Minaj Lamborghini picture via YoungMoneyHQ.com.