Christian Bale's BMW 3-Series & Toyota Tacoma TRD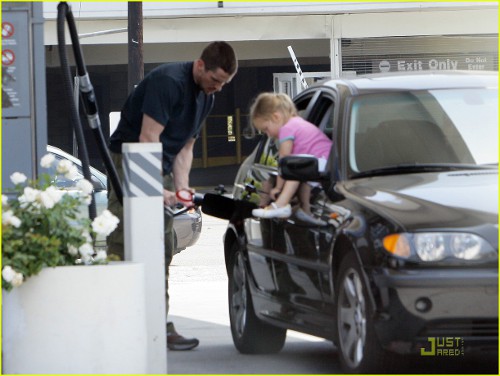 Christian Bale, star of the best Batman movies ever made and American Psycho, is also an awesome guy. Sure Bale made headlines for yelling at someone for screwing up at their job, which made headlines a few years ago because everyone loves to hear bad news about people. Christian Bale also flew to Colorado to visit with hospitalized victims of the Aurora movie shooting and he presented Chinese human rights activist Chen Guangcheng with a Human Rights award from the organization Human Rights First for his work exposing the violent treatment of Chinese citizens by their government that included forced sterilization, forced abortions and beatings. Kind of makes dressing someone down for screwing up at their job seem a bit trivial doesn't it?
Bale attempted to meet with Chen Guangcheng in China but was stopped by authorities, according to Radio Free Asia. The two met for the first time when Guangcheng was honored by Human Rights First. Cheng was honored for his bravery in the face of institutionalized violence in China.
"His daring defiance of a brutal regime gives courage to those in China and beyond who struggle for human rights," Human Rights First president CEO Elisa Massimino said.
Christian Bale also has great taste in cars. He drives a Toyota Tacoma with the TRD package, which he can be seen gassing up below and a BMW 3-Series that he also puts gas into seen above.
Chirstian Bale Tacoma picture via Popsugar.
Christian Bale BMW picture via Just Jared.