2016 Buick Cascada Convertible Might Be Called Velite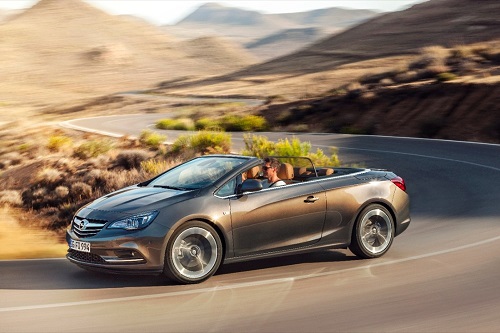 The first Buick convertible in over 20 years will debut for 2016. The new Buick drop top which will be based on the European Opel Cascada. Initial reports said that Buick was planning to use the Cascada name on the midsize convertible, but now GM Authority has found that GM renewed a trademark application for the Velite name.
The Velite name could work as a play on the Verano name ("I love my spacious and well appointed Verano, but I just wish there was more LIGHT" WOOSH the top comes down and the attractive, but not distractingly so, actress is bathed in natural sunlight, her hair spills out over the back seat as the camera pans out to see the all new Velite cruising down an upscale beachfront boulevard. The new Buick Velite – Let some lite into your life.) and this leaves the door open for more bodystyles like the Versatile wagon, the Vertigo crossover SUV, the Vegetable el-camino style truck, the Vendetta armored car, the Vermouth portable bar car (we have a chance to create a new niche here people, fortune favors the bold), or the Velour ultra luxury edition.
Million dollar ideas aside, the Cascada/ Velite will probably come with the same 250-horsepower turbocharged four-cylinder engine as the Verano and front-wheel drive.
The Velite name was first used on a 400-horsepower convertible concept Buick released in 2004 that some people say provided the inspiration for How to Train Your Dragon's Toothless.