2014 Honda Accord Hybrid Is The Most Fuel Efficient Sedan With 50-MPG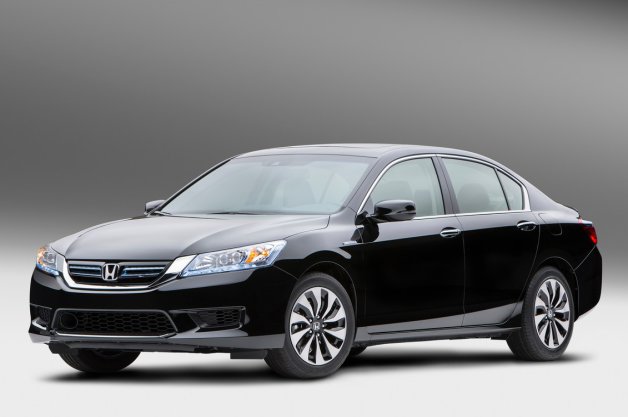 The 2014 Honda Accord is the most fuel efficient sedan on the market with a 50-mpg city, 45 mpg highway rating. Honda initially announced that the Accord Hybrid would be rated at 49-mpg city, but adjusted that number after the car was tested by the EPA.
The 2014 Honda Accord Hybrid beats the Toyota Camry Hybrid (43-mpg city/ 39-mpg highway), Hyundai Sonata Hybrid (36/40), and Ford Fusion Hybrid (47/47). The Toyota Prius does beat the Accord Hybrid with 51-mpg city and 48-mpg highway, but the Prius is a smaller car and comes only in hatchback body style.
Production of the 2014 Honda Accord Hybrid begins today in Marysville, Ohio. The Accord Hybrid will go on sale later this year, but pricing has not been officially announced. Expect the Accord Hybrid to cost between $26,000 and $32,000 depending on options, which is what nearly all of its direct competitors cost.
Source: Autoblog.