2015 Ford Mustang Price Announced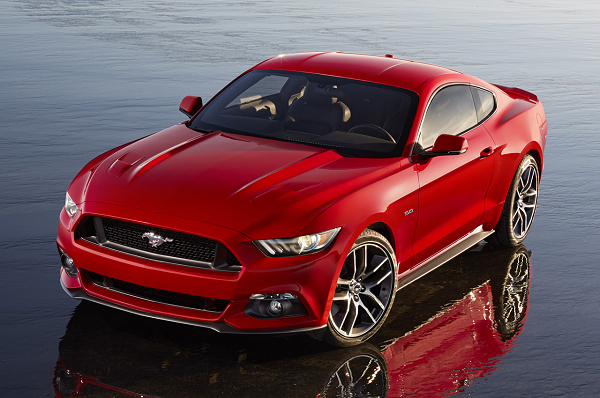 The 2015 Ford Mustang will be available for under $25,000, if just barely. You can now place your order for the newly redesigned 2015 Ford Mustang, which will be delivered to dealers this fall. With a starting price of $24,425 including destination fee, the V6 Mustang will sit right between the base Chevy Camaro at $23,555 and the base Dodge Challenger at $26,495.
That price is about $1,000 more than the 2014 Ford Mustang, but the 2015 will benefit from a completely redesigned platform with an independent rear suspension (which should give the new Mustang better handling as well as a much more comfortable ride) along with standard rear view camera, HID headlights, keyless entry and Ford's SYNC system.
The base mustang will continue to be powered by the 3.7-liter V6 engine with 300-horsepower and 270 lb-ft of torque. The most exciting 2015 Mustang is the new 2.3-liter four-cylinder turbocharged model with 305-hp and 300 lb-ft of torque. The 5.0-liter V8 will continue to be the most powerful option with 420-horsepower and 390 lb-ft of torque.
Source: Autoblog.