2015 Volvo XC90 Will Be Supercharged, Turbocharged & Hybrid, Kitchen Sink Optional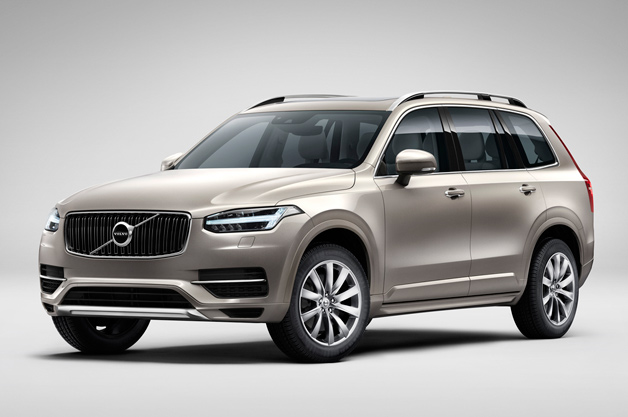 With the automotive industry placing an emphasis on fuel economy, it's basically a given that any high end SUV will need a power adder of some sort. Audi uses a supercharger, BMW uses turbochargers and Porsche uses hybrid systems to add power to their full sized SUVs without sending gas mileage plummeting down to the low teens. So when Volvo redesigned the flagship XC90, they had a tough decision to make. Would they use turbochargers, superchargers or a hybrid in their top of the line SUV? Yes.
Volvo will be using all three on the 2015 XC90. The top of the line 2015 Volvo XC90 T8 will have a 2.0-liter four-cylinder turbocharged, supercharged plug-in hybrid engine with 400-horsepower. The T6 model will use the same engine with both super and turbochargers but without the hybrid system to make 316-horsepower.
It wouldn't be a Volvo without an emphasis on safety, and the 2015 XC90 will have new computer controlled systems including Volvo's auto braking system designed to prevent or mitigate accidents with pedestrians, cars and bicycles as well as a new system that will automatically stop the car if you attempt to pull out into an intersection with cars coming and a system that detects when the XC90 runs off the road and tightens seatbelts as well as using a shock absorber between the seat and the frame to cushion vertical forces.
Source: Autoblog