Josh Gordon's Extremely Customized Porsche Panamera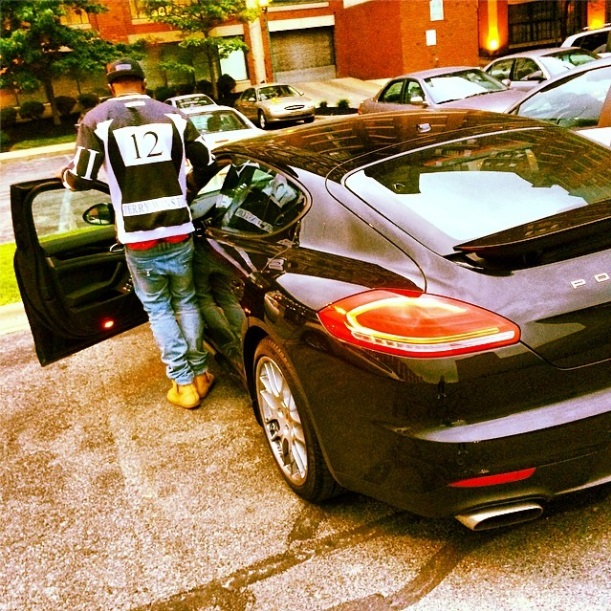 Josh Gordon has a Porsche Panamera, the first ever high performance luxury sedan from Porsche. The Porsche Panamera offers luxury on par with the Mercedes-Benz S-Class and BMW 7-Series along with the performance pedigree of a Porsche. All of that makes it a perfect car for someone with a lot of time on their hands (like Josh Gordon for example) to spend traveling between nonprofit charity fundraisers and community service projects.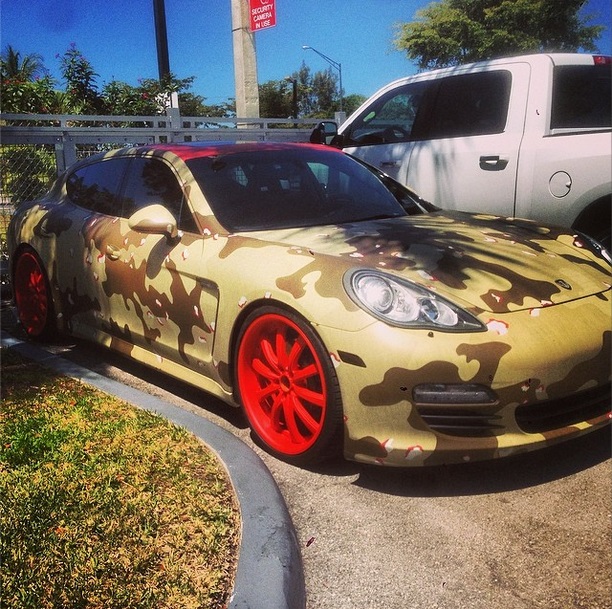 Josh Gordon wanted to make his Porsche Panamera a bit more unique, and for a guy with Super Mario characters tattooed on his hands, you can bet that means really unique. Josh Gordon's car eschews the usual chrome wheels and candy paint for a desert camouflage look with bright red wheels and roof.
Images via Josh Gordon's Instagram