1980s Toyota Land Cruiser 70 Will Go On Sale Again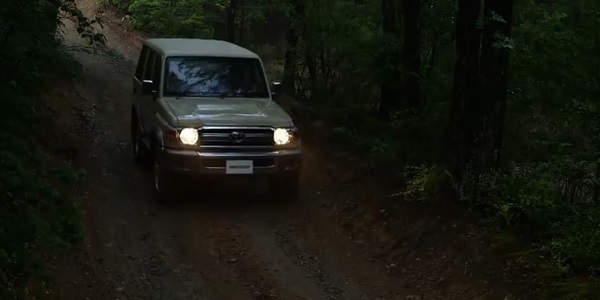 Great news for fans of old school indestructible SUVs, hipsters and offroaders alike: the Toyota Land Cruiser 70 Series, which was originally produced in 1984, will go on sale again. The Land Cruiser 70 Series is legendary for its toughness and reliability –watch any movie about Africa and you'll see these old guys toting everyone from U.N. inspectors to pirates to teachers to warlords.
As a celebration of the Land Cruiser 70's fanbase and its 30 years of service, Toyota has announced the 70 Series will go back on sale in Japan (it was never produced for the U.S. market, we got the more luxurious 80 Series, though imported 70 Series trucks are available at enthusiast prices).
The new Land Cruiser 70 will sell for around $35,000, according to The Truth About Cars, which is comparable to a similarly sized crossover and an absolute steal compared to the 2014 Land Cruiser. If you're more concerned with reliability and function than having the latest luxury features, you can't get much better than a 1980s Toyota truck. The Land Cruiser 70 will be available in either full wagon/SUV body or with a small pickup bed behind the rear seats. Both versions will come with a 228-horsepower 4.0-liter V6 engine, a five-speed manual transmission and 4×4.
Unfortunately the Land Cruiser 70 still won't be on sale in the United States. What legendary U.S. Toyota would you like to see remade? The last Supra? The AE86 Corolla? The 22r powered Pickup? Let us know in the comments section.
Image via Toyota Youtube video