Miami Dolphins Lineman Jared Odrick Drives an Italian Supercar, but Which One it is Will Surprise You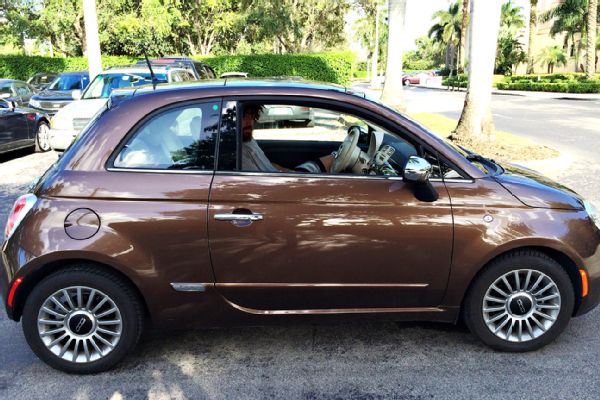 The super small one.
Jared Odrick, the 6-foot-5,304 pound Miami Dolphins defensive lineman doesn't feel the need to flash his wealth in a Porsche Panamera like Josh Gordon or let out steam by bashing his Ferrari with a bat like former Dolphin Richie Incognito. Instead, the NFL player folds, squeezes and slides himself into a Fiat 500, which he says is actually very comfortable inside.
Odrick told ESPN that his teammates do make fun of the little car, but he has taken other 300+ pound players for brief drives successfully , which garnered the Fiat praise from Dolphins offensive tackle Tony Hills. "We were shoulder-to-shoulder, but from Point A to Point B, it works. I give Fiat two thumbs up for holding all that weight and getting us there on time."
Cost is a major contributor to Odrick's love of the Fiat 500. He says he spends about $32 a week on gas and is happy that he isn't losing money every day on the depreciation on a luxury car.
Images via ESPN