420-HP Turbo V6 2014 Cadillac CTS Revealed
Images of the newly redesigned 2014 Cadillac CTS have been revealed. The new redesign of the 2014 Cadillac CTS looks much more like a high end luxury car than the outgoing model, not that this year's model was lacking in the looks department. A new twin-tubocharged V6 engine with 420-hp and 430 lb-ft of torque will also debut in the 2014 CTS.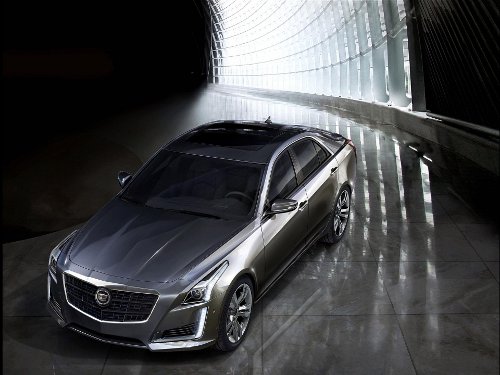 The grill of the 2014 Cadillac CTS is less built into the front of the car, which shows that Cadillac is moving away from its cow catcher motif (take a look at the Converj concept and try to not picture it on the front of an old steam locomotive). In the back, the 2014 CTS uses a bump over the trunk similar to the Maybach's. The CTS' Maybach bump, in my unrefined opinion, makes it looks absolutely gorgeous.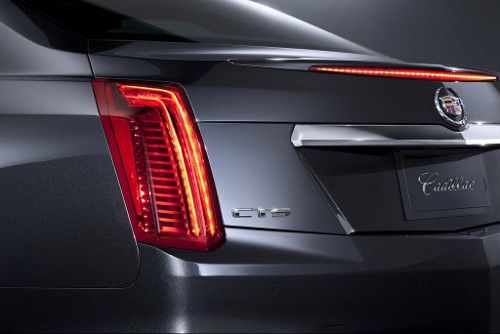 Autoblog claims that the images come from USA Today, but the linked story has been deleted. It looks like this is a case of USA Today breaking a embargo, which is when an automaker will release photos or news to journalists, but with the understanding that they should only reveal them at a certain time. Following a manufacturer's embargo rules means you'll stay on their list of journalists who get advanced information, so that would explain the USA Today article disappearing.
The 420-hp twin turbo V6 engine may be the highlight of a new CTS Vsport model that would sit between the standard CTS and the 556-HP 6.2-liter V8 powered CTS-V that does 0-60 in 3.9 seconds. According to Autoblog, Cadillac says that with the new turbo V6 engine, the CTS Vsport will do 0-60-mph in 4.6-seconds and get 17-mpg city, 25-mpg highway.
Images via Autoblog.