Drag Racer Alexis DeJoria and Jesse James Married
Alexis DeJoria was married to Motorcycle builder and TV star Jesse James on Sunday in Malibu, according to People Magazine. The two live together in Austin, Texas where Jesse James recently reopened his West Coast Customs shop. Alexis DeJoria is the daughter of Paul Mitchell founder John Paul DeJoria and reportedly the marriage took place at his home.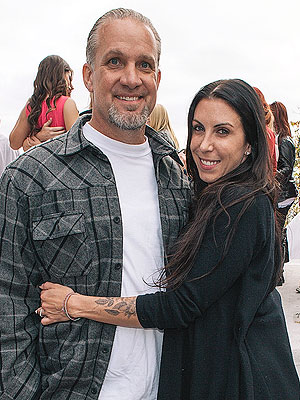 Jesse James is a guy who's into some pretty extreme stuff. In addition to his chopper fabrication, he has raced in the Baja 1000 offroad race, so any woman who marries him will need to be able to keep up. Alexis DeJoria certainly can, she is a professional drag racer and has a funny car that runs in the low 4s (for those readers who don't follow drag racing, that means she runs in the low 4-second range in the 1/4 mile. For comparison's sake, a Ferrari 458 Italia runs the 1/4 mile in 10.8 seconds, closer to triple the time it takes DeJoria's car than double).
Image via People.