45-MPG 2013 BMW 328d – Cheaper and More Fuel Efficient Than Hybrid
BMW has revealed the 2014 BMW 328d. BMW's newest and smallest diesel model will get 45-mpg on the highway and cost under $40,000.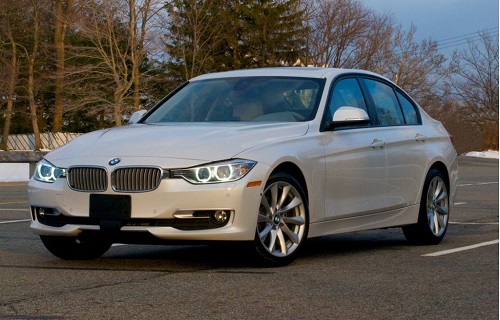 The 2014 BMW 328d will be powered by a 2.0-liter four-cylinder turbodiesel engine with 180-horsepower and 280-lb-ft of torque. The diesel 3-Series will be rated at 32-mpg city and 45-mpg highway, 37-mpg combined. Rear-wheel drive BMW 328d models will start at $39,525. All-wheel drive models will start at 41,525 and will get 31-city and 43-highway miles per gallon.
Very few people buy a BMW to save money, so it seems a bit odd to be talking about which fuel sipper is a better value, but if you aren't afraid to wait behind the big trucks for fuel, the diesel 3-Series easily beats the hybrid 3-Series on fuel economy and price. The $49,650 2013 BMW ActiveHybrid 3 gets 25-mpg city and 33-mpg highway. For the sake of comparison, the $32,550 2013 BMW 320i gets 36 miles to the gallon highway and 23-mpg city, which makes the hybrid model seem like a completely unnecessary purchase at a $20,000 premium. That's probably why BMW decided to bring a diesel 3-Series to the United States to offer a real fuel saving option.
Source: Motor Authority.