$50,000 Kia K900 Will Take on BMW 5-Series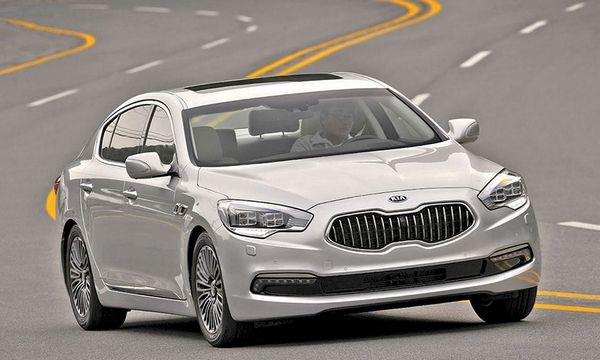 Kia dealers were told last week that the company is planning to launch a new full-sized, rear-wheel drive flagship model that will cost between $50,000 and $70,000 and go on sale early next year. That means the new Kia K900 will compete directly with the Hyundai Equus, on which it is based.
The K900 is currently sold as the K9 in Korea and the Quoris in international markets. The K9 and Quoris have between 290 and 329-horsepower, but the K900 will have 420-horsepower, according to Automotive News. That probably means the K900 will actually have 429-hp from the 5.0-liter V8 that is currently found in the Equus.
Kia is even reusing Hyundai's mantra for the Equus on the K900, claiming that it will have "a 7-series value for a 5-series price," according to Don Hobden, chairman of the national dealer council.
According to Wikipedia, the K900 is shorter and has a longer wheelbase than the Hyundai Equus.
The Hyundai Equus starts at $61,000, so it seems unlikely that the K900 will cost much less than that. Hyundai has said that it plans for Kia to be the sporty brand and Hyundai to be the luxury brand in the past, so the K900 could come in at a lower price point with less standard features in order to enforce that positioning.
Image via Automotive News.