Airstream Autobahn Reimagines the Custom Van With a Luxury Sprinter
The van is a piece of American automotive culture that has fallen out of favor in recent years. The work van may be going strong, with the Ram Promaster, Ford Transit and Nissan NV vans all joining the fray recently, but the civilian van has almost disappeared. Three row SUVs have all but killed the minivan. Cheap airfare and reliable lodging just about everywhere has eliminated most of the market for conversion vans. Custom vans are such a forgotten relic that you can't even find a sweet airbrush job for sale anymore.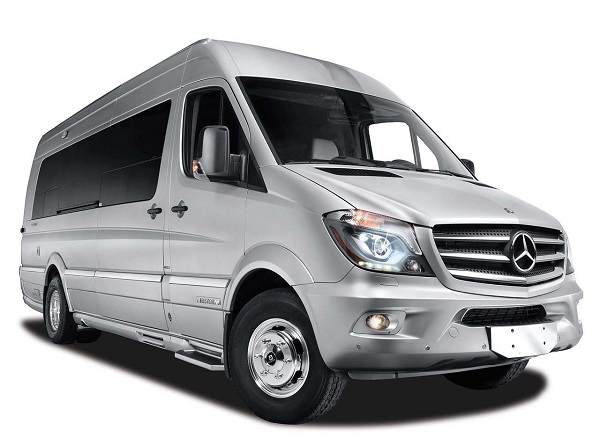 But all is not lost for the box on wheels, there is a market for an upscale van designed to transport passengers in comfort and style across long distances. At least, Airstream hopes there is. The company famous for its bare aluminum pod shaped RVs has announced a new van built on the Mercedes-Benz Sprinter that takes cues from high end jet travel.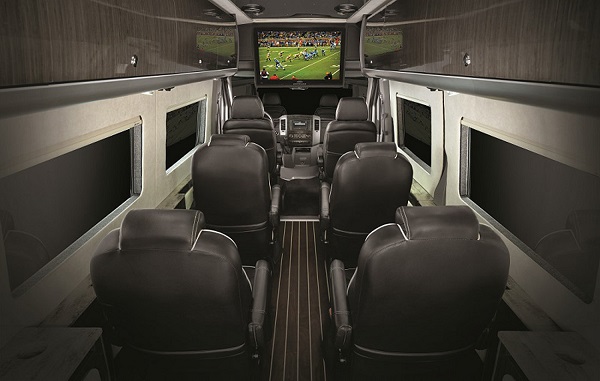 Unlike Airstream's other offerings, which include an RV built on the Sprinter platform, the Airstream Autobahn won't include a bed. It will have a luxurious cabin with seating for six (plus two up front) in heated leather captain's chairs with power foot rests, power outlets and collapsible desks. The Airstream Autobahn will also have two refrigerators, a 32-inch TV and Airstream's Smart Control System, which controls the interior lighting, shades, climate control, television, Blu-Ray Player, Apple TV, and Pandora. Airstream Smart Control can be accessed through the van's onboard controller or with a smart phone, tablet or laptop.
Source: Autoblog.