Buy Rob Dyrdek's Storm Trooper Tahoe
Rob Dyrdek is known for building all black murdered out trucks for his daily drivers, so he decided to give up on the Darth Vader Theme and shake things up with his Storm Trooper (all white) Chevy Tahoe. Now you can buy the gorgeous white-out Storm Trooper Tahoe and own a tiny piece of TV history too (the truck was featured on Rob Dyrdek's Fantasy Factory).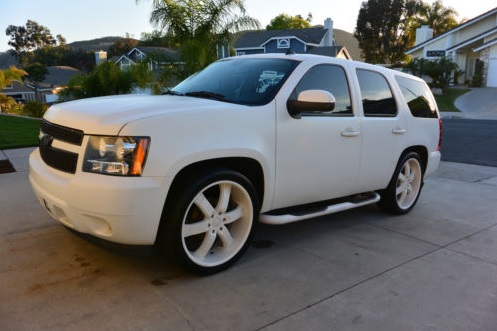 Rob Dyrdek's Storm Trooper Tahoe is for sale right now on Ebay with a price of $20,000 (but the reserve not yet met) and 1 day left.
Image via Ebay listing.