Kourtney Kardashian's $250,000 Mercedes-Benz SLS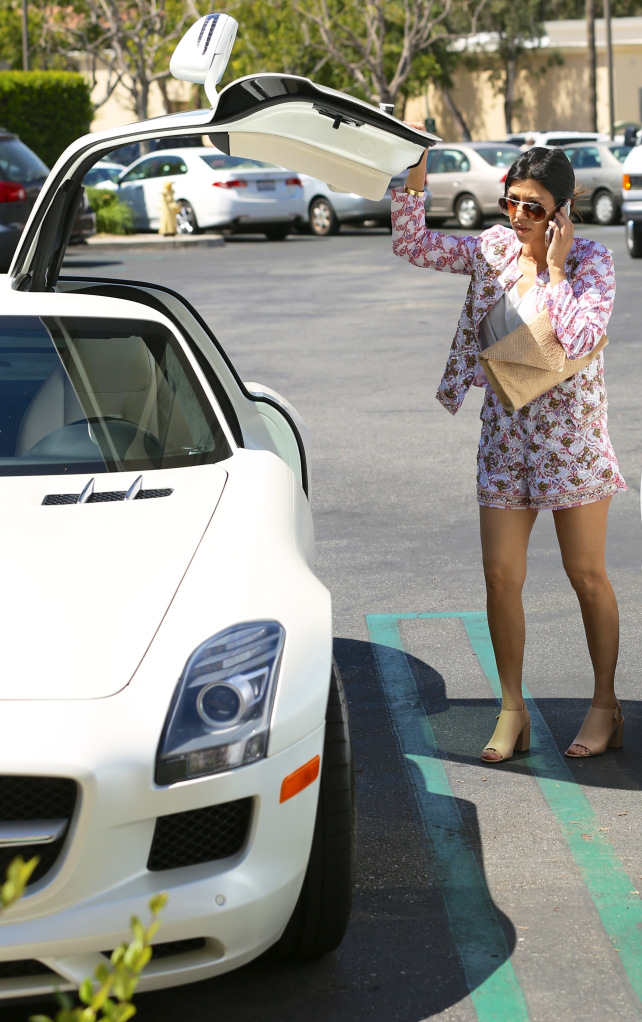 Kourtney Kardashian is pregnant with her third child. Even with two kids, the socialite is still somehow able to find time to enjoy her awesomely fast supercar. Kourtney Kardashian drives a Mercedes-Benz SLS AMG, presumably with a SUV filled with children right behind her.
Kourtney's Mercedes-Benz SLS AMG is a quarter-million dollar gullwinged supercar with a 563-horsepower, 6.2-liter V8 engine. Her husband should have no trouble getting her to the hospital on time with that much power.
Image via globalgrind.com.