Amanda Bynes' BMW 6-Series Convertible Gets Her Into Trouble
Amanda Bynes has had some problems lately with driving. Today she pleaded not guilty to two misdemeanor charges of driving with a suspended license, but even if those are thrown out, Bynes will have to contend with a DUI and a couple of hit-and-run charges in Los Angeles. Bynes allegedly hit a LA police cruiser on April 6 and was arrested for DUI. She was also charged with two separate hit-and-run accidents in April and August.
Bynes has said that she has moved to New York to focus on her fashion career, according to Eonline. There isn't much room (or need) to drive in New York, but there are a lot more people to squish, so it's a double edged sword. Where you might be able to get smashed and just dent a cop car in LA, that same drunken mistake might land you in the middle of Times Square wondering why your car isn't going anywhere while a food cart is wedged in your wheel well.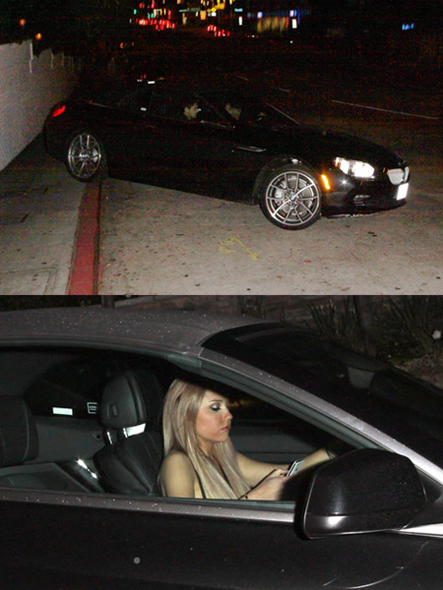 Amanda Bynes might not be the best driver, but she does have good taste in cars. The BMW 6-Series is gorgeous, fast, luxurious, and most important of all, available as a convertible. Unlike most lame celebrities who try to hide their identities behind heavy tint and cookie cutter SUVs, Amanda Bynes rocks her 6-Series convertible with no tint and a convertible top so she can really enjoy driving. Hopefully that style translates into her fashion career and she does well there.
Image via USgossip.com