Automakers are Trying Everything to Get Consumers to Buy a Car
Cash back rebates, thousands of dollars in discounts, employee pricing and even car loan payment protection programs aren't enough for some automakers. Companies are pulling out all the stops to try and get buyers in the doors.
If you're in the market for a Mitsubishi and are a Sam's Club member, you qualify for a unique incentive offered by the automaker. From March 3 to April 30 (the press release was issued April 15), all 2008 and 2009 Mitsubishi vehicles are available to Sam's Club members at special member pricing, plus a $500 Sam's Club gift card. The offer is good on Mitsubishi cars either bought or leased.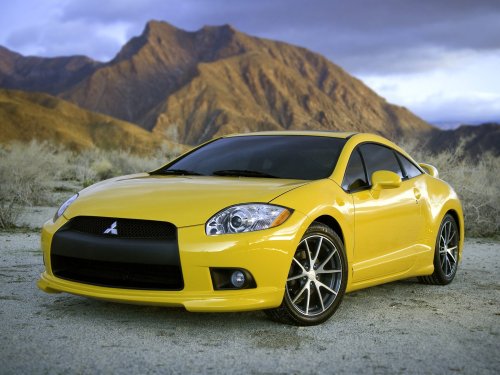 If you want to buy a Mitsubishi Eclipse and belong to Sam's Club, you'll get a special member price.
The incentive is available through the Sam's Club Auto Buying Program, which provides its members with a valuable alternative to the traditional method of buying a car or truck, according to a statement from Sam's Club. Neither Mitsubishi nor Sam's Club said what the "special member pricing" was or how much a shopper could save by taking advantage of the incentive.
If you're the domestic vehicle shopper type, you can take advantage of an offer by GM and Ford to receive a $50 gift card. If you attended the New York International Auto Show and visit an area GM or Ford dealership and test drive a vehicle, you'll receive a $50 gift card.
The Ford gift card can be spent anywhere, but the GM gift card is only valid for purchases on restaurants.com.