AutoNation CEO Predicts Vehicle Sales Will See a Big Increase in 2010
If Mike Jackson is right, the auto loan and entire U.S. automotive industry will be on the road to recovery in 2010. Jackson, CEO of AutoNation, the country's largest dealership chain, told CNBC that the industry will sell one million more vehicles this year than it did in 2009.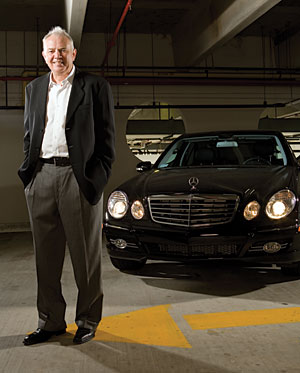 This could prove difficult, as most car loan lenders and banks still have tighter credit criteria and aren't taking as many risks on consumers with bad credit. Although it's been a bit easier for consumers with good or great credit to get approved for an auto loan, it's still difficult for those with subprime credit scores.
"People know the worst is over and we have some level of credit to put them in a car," Jackson said. "It's still going to be a difficult year but we're going to have a selling rate of 11.5 million units in the U.S. vs. 10.5 (million) in '09."
Jackson spoke at the Detroit auto show Wednesday and said the U.S. government should be given credit for saving the auto industry, CNBC reports.
"Let's be perfectly frank: The mood at the auto show a year ago was, 'Will there be an auto show in 2010?'" Jackson said. "Quite frankly without government intervention there would be no auto show this year. The American automobile industry would be shut down."
"Pickup trucks are going to recover from one million units today to over two million units in three years," Jackson said. "It's a housing play, it's a recovery-in-America play. The replacement of pickup trucks is years behind as far as commercial demand. To give up that segment and walk away from it because of government prodding would be a mistake."
While a prediction like this would be a positive step forward for the industry, it's not based on any specific figures. Jackson didn't attribute or back-up his automotive sales prediction to any data or concrete evidence.
Image via floridatrend.com.