BMW Announces Diesel Prices
BMW will be offering a clean-diesel engine in its U.S. cars this year to compete with the diesel cars offered by Mercedes-Benz and Volkswagen. The engine will only be available in the 3-Series and X5 initially. If those models are popular, more Beemers will be offered with diesel engines, according to Ward's Auto.
The 335d will cost $44,725, and the X5 xDrive35d will be $52,025. In both models, the diesel engine adds about $4,000 to the price. BMW says diesel powered models will get about 30% better fuel efficiency than gasoline powered cars.
BMW's diesel will be a twin-turbocharged six-cylinder with 265-hp. Like all diesels, the torque numbers are colossal. The new clean-diesel engine will make 425 lb.-ft of torque, more than the M3's V8.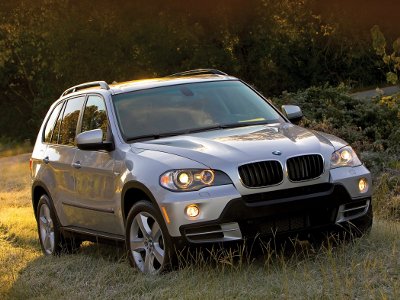 The diesel powered X5 will look identical to other models.