BMW Extends No Down Payment Leases and Holiday Credit Through December
In December, BMW shoppers can still take advantage of leases with no down payment and low auto loan rate financing on new 2011 vehicles. BMW is also still offering a $1,500 or $2,500 holiday credit in December, depending on the model.
BMW is featuring 0.9 percent car loan financing on most 2011 vehicles and a few remaining 2010 models in December. The 0.9 percent rate is good up to 36 months. If you'd rather have a longer auto loan, BMW is offering higher rates for 37 to 72 months on select models. The interest rate increases with the length of the car loan. The $1,500 or $2,500 holiday credit is being offered in addition to the low auto loan rate if you finance through BMW. It will be deducted from the sale price of the vehicle.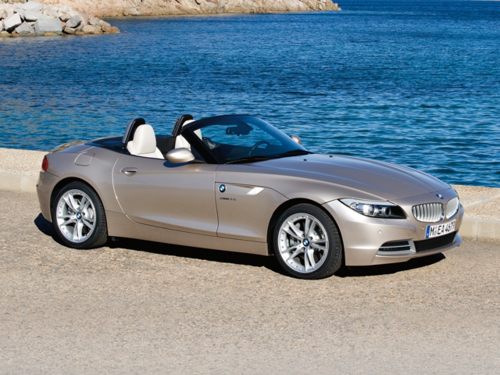 The 2011 BMW Z4 sDrive30i can be leased for $629 a month with no down payment in December.
BMW is also continuing its 36-month lease deals with no down payment in December. The $0 down payment lease deal is available on the majority of 2011 models. Only the first month's lease payment is due at signing. The $1,500 or $2,500 holiday credit is also available on BMW's lease deals. It will be deducted from the price of the vehicle when leased through BMW.
Certified pre-owned BMWs have three different incentive options in December. You can choose from a payment credit up to $1,500 (which BMW says is like having your first three payments covered). The second option is 0.9 percent auto loan financing on select 2007 and 2008 CPO models. The third choice is BMW's worry-free, no-cost maintenance for up to six years or 100,000 miles.
Incentives listed are for the southeast region. They may differ depending on where you live. Check BMW's site to find the incentives in your area.