Automobile Magazine Names 2011 All-Stars
Automobile Magazine announced the winners of its 2011 All-Star awards today. The magazine, which says it is written for the sophisticated auto enthusiast and profiles high-end vehicles with compelling editorial and photographic content, had its editorial staff vote on the winners.
"We've had those years when each editor acts on behalf of his or her inner 12-year-old car fan and votes for 10 sports cars to represent a perfect All-Stars fleet," said Jean Jennings, president and editor-in-chief of Automobile Magazine. "This wasn't that year. Instead, after a single round of voting, we arrived at the most interesting, most diverse, All-Star winners we've seen in quite some time."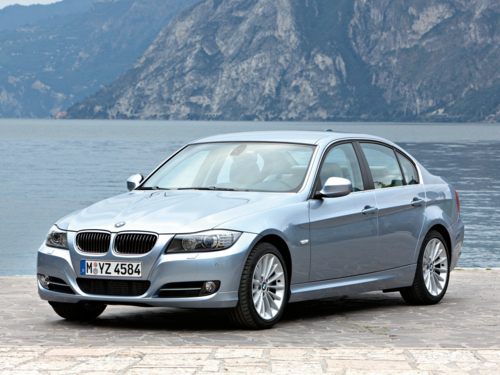 The BMW 3-series made the list for 2011.
Automobile Magazine chose 10 winners for the 2011 awards. A total of 271 automobiles currently for sale in the U.S. were eligible. Thirty-nine vehicles received votes and the top 10 were chosen.
2011 Automobile Magazine All-Star award winners:
Cadillac CTS-V Sport Wagon
If you're interested in purchasing any of these vehicles, most have some enticing auto loan and lease incentives this month. BMW is offering 0.9 percent auto loans and sign and drive leases in December. Cadillac, Ford, Ram Truck and Volvo are featuring 0 percent car loan financing. Honda and Volkswagen have sign and drive lease incentives, while Hyundai is offering low monthly lease payments.