BMW Features No Down Payment Leases on 3 Series in September
BMW's September new car incentives are almost identical to what was offered last month. Shoppers can still choose from low auto loan rates and lease deals on most models.
BMW is offering 0.9 percent car loan financing on most of its 2011 lineup and a few leftover 2010 models. The catch is that the auto loan is very short at 24 months long, which means the monthly payments will be very high, even though the interest rate is low.
If you need to stretch out your loan anywhere from 25 to 60 months to have lower monthly payments, BMW is offering 1.9, 3.9 or 4.9 percent financing on select models. The longer the car loan, the higher the interest rate.
On the 2010 650i Coupe, 650i Convertible, M6 Coupe and M6 Convertible, buyers can receive the 0.9 percent rate for up to 72 months.
In September, BMW is featuring a 36-month lease with no down payment on all 2011 3-series cars. You'll have to pay the first month's lease payment at signing. BMW is also offering 36-month leases on most 2011 models and several 2010 vehicles this month. Monthly payments range from $319 for the 128i Coupe to $1,209 for the ActiveHybrid 750Li. You'll need several thousand dollars at lease signing.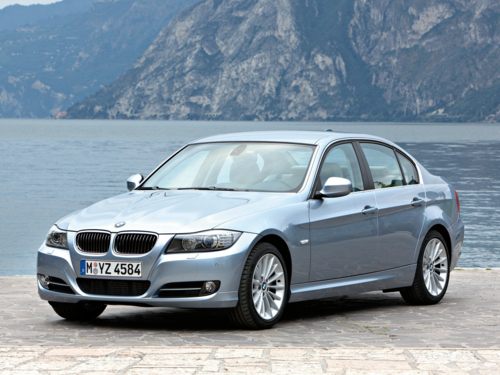 The 2011 BMW 328i Sedan can be leased for $439 a month with no down payment in September.
Certified pre-owned BMWs have three different incentive options in September. You can choose from a payment credit up to $1,500 (which BMW says is like having your first three payments covered). The second option is 0.9 percent auto loan financing on select 2007 and 2008 models. The third choice is BMW's worry-free, no-cost maintenance for up to six years or 100,000 miles. These certified pre-owned incentives are good through September 30.
MINI continues its lease incentive for its MINI Cooper Hardtop this month. The Cooper can be leased for $199 a month for 36 months. You'll need $2,789 at lease signing. Shoppers will also receive no cost maintenance for three years or 36,000 miles on 2010 models.
Buyers can also receive 0 percent financing for up to 60 months on all new 2010 MINI convertibles plus the no cost maintenance plan.
Incentives listed are for the southeast region. They may differ depending on where you live. Check BMW's site to find the incentives in your area.