Mercedes-Benz Extends Low Auto Loan Rates Through September
Mercedes-Benz is continuing its 1.9 percent auto loan financing up to 36 months on most of its 2011 vehicles through September. If you prefer a longer car loan so your monthly payments will be lower, you can take advantage of 2.9 percent financing for up to 66 months on select models.
Mercedes-Benz is offering leases for 27, 36 and 39 months on almost all its 2011 and some 2010 vehicles in September. At less than $500 a month, shoppers can lease the C-Class Sport Sedan, GLK-Class SUV and SLK 300 Roadster. Other models have lease payments anywhere from $500 to $1,449 a month. You'll need anywhere from $2,607 to $7,243 at lease signing.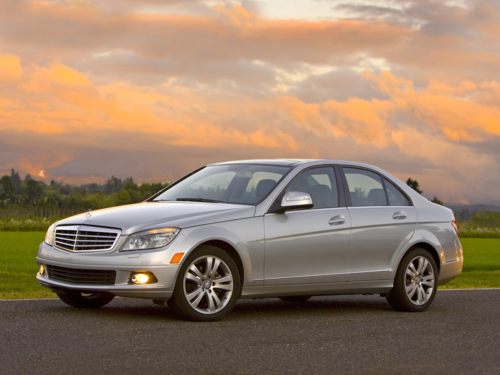 The 2011 C300 4MATIC Sport Sedan is 1.9 percent for 24-36 months or 2.9 percent for 37-66 months in September.
Mercedes-Benz's brand, smart, also has a few lease incentives this month on its micro car, the fortwo.
Smart's 2009 fortwo can be leased for $169 a month for 36 months with $1,763 due at signing in September. You can also buy the 2009 fortwo with 1.9 percent auto loan financing or receive up to $3,500 in customer cash.
Newer 2010 smart fortwo cars can be leased for 36 months with monthly payments ranging from $179 to $249, depending on the trim level. You'll need $2,698.75 at lease signing.
Incentives listed are for the southeast region. They may differ depending on where you live. Check Mercedes-Benz' site to find the incentives in your area.