Land Rover's Low Car Loan Rate Incentives Continue Through September
Land Rover is offering low car loan rates of 0.9 to 4.9 percent on its 2011 and 2010 Range Rover and Land Rover SUVs in September. Shoppers will find better deals on leftover 2010 models, but the incentives on new 2011 SUVs aren't bad either.
The 2010 Range Rover HSE, Land Rover LR4 and Land Rover LR2 are available with 0.9 percent financing for up to 36 months, 1.9 at 48 months or 2.9 at 60 months. Remaining 2010 Range Rover Supercharged and Range Rover Sport are 1.9 percent for 36 months, 2.9 for 48 months and 3.9 percent for 60 months.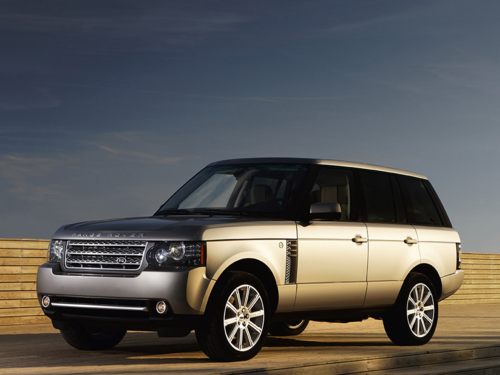 The 2010 Range Rover has 0.9 percent financing for three years this month.
New 2011 Land Rover LR4, Range Rover Sport HSE/SC and Range Rover HSE/SC have auto loan rates of 2.9 percent for 36 months, 3.9 for 48 months and 4.9 for 60 months in September.
Land Rover's only lease incentive in September is on the 2010 Land Rover LR4 HSE at $699 a month for 36 months with $2,995 due at signing.
Certified pre-owned models also have low car loan rate incentives this month, ranging from 0.9 to 2.9 percent, depending on the models and the length of the auto loan.
Incentives listed are for the southeast region. They may differ depending on where you live. Check Land Rover's site to find the incentives in your area.