Buy a New Subaru, Help a Charity
With the holiday season quickly approaching and a charitable spirit in the air, Subaru is helping car shoppers help national charities. Subaru is holding its third annual Share the Love Event this holiday season, where it will donate $250 for every new Subaru vehicle sold or leased to one of five national charities on the consumer's behalf.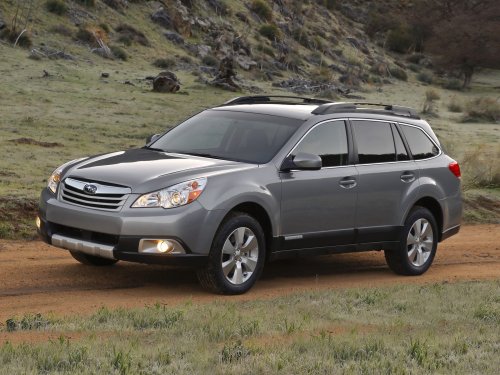 If you buy a new Subaru Outback this holiday season, Subaru will donate $250 to one of five charities on your behalf.
"Over the last two years, Subaru of America, Inc. is proud to have donated nearly $10 million to five great charities," said Tim Mahoney, senior vice president and CMO, Subaru of America, Inc. "Now we are bringing in two new charity partners; Ocean Conservancy and Big Brothers Big Sisters. We continue to generate a lot of excitement around this program with our employees, dealer body and of course, our customers. Our customers inspired us to create this program to help give back to the community and help those charities that they believe in most."
Subaru's Share the Love Event runs from Nov. 20 to Jan. 3, 2011. Buyers of new Subaru vehicles can choose for Subaru to donate the $250 to The American Society for the Prevention of Cruelty to Animals (ASPCA), Big Brothers Big Sisters, Habitat for Humanity, Meals On Wheels Association of America or Ocean Conservancy.
If you're considering buying a new Subaru, the automaker is offering 1.9 percent car loan rates on all 2011 models in November, as well as 36, 42 and 48-month auto leases. Subaru's 2011 Legacy was recently named the November car of the month by NADAguides.com, a site that provides vehicle pricing and information.