Car Buying Website Running $1,000 Rebate Contest Through Feb. 5
If you plan on buying a car before Super Bowl Sunday, one car buying website is giving away five $1,000 rebates in a contest if you buy through them.
CarWoo!'s Countdown to The Big Game promotion allows car buyers to enter to win one of five $1,000 rebates when they buy through the company's site, www.carwoo.com. CarWoo! is an online car buying website where dealers compete to sell a vehicle to an anonymous buyer. The company says consumers who buy through the site save an average of $3,500 per vehicle. The site charges a fee for shoppers to use the car buying service (about $49).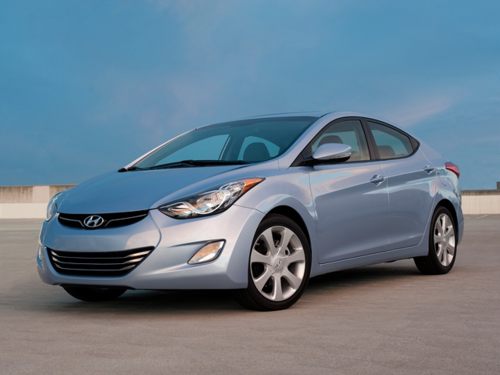 If you buy a new car, like this 2011 Hyundai Elantra, through CarWoo!, you could be eligible for a $1,000 rebate.
The contest runs from Jan. 25 through Feb. 5. Buyers will use a promotion code during their online purchase, PackerWoo or SteelersWoo, to pick the team they think will win the Super Bowl. All buyers who use either of these codes when using the car buying service will receive a $25 American Express gift card when they "accept" a dealer offer on CarWoo! and send in a photo with their new car.
The buyers who correctly choose the winning football team will be entered to win the $1,000 rebate. CarWoo! will judge the photos received from the buyers who picked the winning team and select the five deemed to be most creative (at the sole discretion of CarWoo!) to each receive the $1,000 rebate. Photos must be submitted by Feb. 28. The winners of the $1,000 rebate will be announced no later than March 5.