Car Loan Rates at Auto Finance Companies Fall to Record Low Again
If you're planning on applying for a car loan in the near future, there's good news. The average interest rate on a car loan for a new vehicle through an auto finance company hit an all-time record low for the second straight month.
The previous record was 3.17 percent in February and now the rate is at 2.74 percent. In comparison, in January, the rate was at 8.23 percent.
SubPrime Auto Finance News reports that the average interest rate at commercial banks was 6.92 percent for the first quarter of 2009, based on preliminary data.
While the interest rate for new car loans is dropping, the median amount financed with auto lenders is increasing. The median amount financed is now $27,999, up from $26,268 in February and $22,922 in January.
It may sound like a broken record, but if you're thinking about buying a car, record-low auto loan rates are certainly a good reason to buy now instead of waiting until later.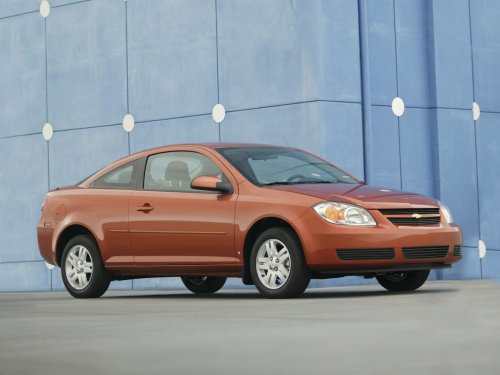 Car loan rates at auto finance companies hit another record low, making it more affordable to finance a new car, such as the Chevrolet Cobalt.