Car Shoppers Can Take Advantage of 0 Percent Auto Loans and Low Lease Rates This Weekend
This weekend is the last one of the month, which means you might get a better deal on a new car, truck or SUV. In April, automakers piled on some heavy incentives to lure buyers to showrooms.
While the majority of the really good incentives are only for car shoppers with equally good credit scores, shoppers with less-than-perfect credit can still qualify for a low auto loan rate or lease payment. Don't forget about all the cash back offers automakers have thrown out to buyers in April. These incentives aren't dependent on your credit score.
If you have good credit with a score of about 700 or higher, you'll want to check out the numerous 0 percent auto loan incentives this weekend. Buick, Cadillac, Chevrolet, Chrysler, Dodge, Ford, GMC, Hyundai, Infiniti, Jeep, Kia, Lincoln, Mazda, Mercury, Mitsubishi, Nissan, Saab, Suzuki, Toyota, Volkswagen and Volvo all are offering 0 percent auto loan incentives this month.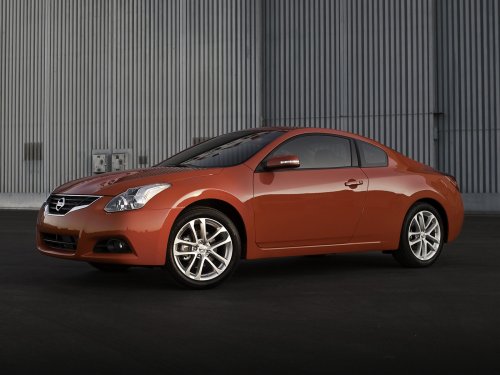 The Nissan Altima Coupe is one of Edmunds.com's top 10 car deals of the month.
Buyers who take advantage of 0 percent car loan incentives will save several hundred to a couple thousand dollars over the length of the auto loan, since they are essentially borrowing money for free to pay for the vehicle.
Shoppers with good credit who prefer leasing can also take advantage of some exceptional deals this weekend. There are numerous vehicles that can be leased for less than $200 a month. Automakers can offer these low lease payments by asking you to pay several thousand dollars at lease signing, which brings the monthly payments down so low.
Honda, Toyota, Chevrolet, Hyundai, Kia, Mitsubishi, Nissan, Subaru, Suzuki and Volkswagen all have at least one vehicle available to lease for less than $200 a month. Some brands have several vehicles at this price point.
Lessees who aren't prepared to give several thousand dollars up front just to essentially rent the car for a few years can take advantage of various no money due at signing lease incentives. Although shoppers only have to pay for fees, taxes, title, etc., the monthly lease payment will be higher. Either way, there are options for shoppers who want to lease that fit either type of budget.
Edmunds.com has compiled a list of the top 10 deals of the month, which is definitely worth a look if you plan on heading to dealerships this weekend. Their top 10 car deals (2010 models) include the BMW 650i Convertible, Cadillac CTS Sport Wagon, Chevrolet Malibu LTZ Sedan, Chrysler Sebring LX Convertible, Honda Accord LX Sedan, Mazda 3 i Touring Sedan, Nissan Altima 2.5 S Coupe, Porsche Cayman S Coupe, Subaru Outback 2.5i Wagon and Volkswagen Passat Komfort Wagon.
Edmunds.com's top 10 trucks, minivans and SUVs for April include the (2010 models) Chevrolet Silverado 1500 Hybrid Crew Cab SB Pickup, Chrysler Town and Country Minivan, Ford Escape XLT SUV, GMC Sierra 1500 SLE Extended Cab 8-ft. LB Pickup, Honda Pilot LX SUV, Honda Odyssey LX Minivan, Hyundai Tucson GLS SUV, Nissan Armada Titanium SUV, Nissan Titan SE Crew Cab SB Pickup and Volkswagen Routan S Minivan.