Charles Barkley's Infiniti QX56
Charles Barkley was arrested last week under suspicion of drunk driving. The former NBA star and two-time member of the USA's Olympic "Dream Team" was pulled over in Scottsdale, Ariz. for running a stop sign. When Barkley failed a field sobriety test, he was arrested on DUI charges and his SUV was impounded. A police spokesman described Barkley as "very respectful and cordial" throughout the encounter.
According to The Smoking Gun, Barkley told police that he ran the stop sign because he "was gonna drive around the corner and get a blow job." Unfortunately for Sir Charles, the cops put a stop to his fun before it began.
The report only says that Barkley was driving a 2005 Infiniti SUV, but the Infiniti enthusiast Web site
Infiniti-Talk
is pretty sure Barkley would pick the giant QX56. We're inclined to agree with them. Barkley is 6'6", so the full-size Infiniti QX56 is a much better fit for him than the smaller FX crossover.
The MSRP on an Infiniti QX56 was $51,350 in 2005. If Charles Barkley financed his Infiniti QX56 with a 20% down payment and a 6.5% APR for four years, his monthly payment would be $974.21. If the "Round Mound of Rebound" bought his QX56 in January of 2005 with the payment plan we outlined above, his final payment would be due this month.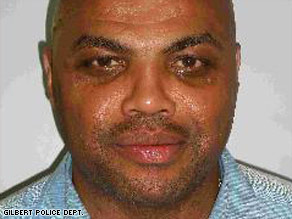 Barkley's mugshot.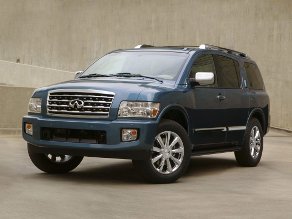 A 2009 Infiniti QX56 is pictured above. The QX56 hasn't changed much since 2005.