Chevrolet Loyalty Cash, Lease Deals Continue in February
Chevrolet is enticing returning customers with loyalty cash again in February. If you own or lease a 1999 or newer General Motors vehicle, Chevrolet is giving you $1,000 on top of its 0 percent and low auto loan rates, lease deals and cash back rebates this month. The new Chevy Volt and Camaro Convertible are not included in the loyalty cash offer.
Most remaining 2010 Chevrolet vehicles have 0 percent car loan rates in February, with some up to 72 months long. Chevrolet is also offering interest-free financing for five years on the 2011 Malibu, Impala LS, HHR LS, Traverse, Avalanche, Colorado and Silverado this month.
Auto loan rates of 2.9, 3.9 and 4.9 percent are also available on select 2011 Chevrolet vehicles in February.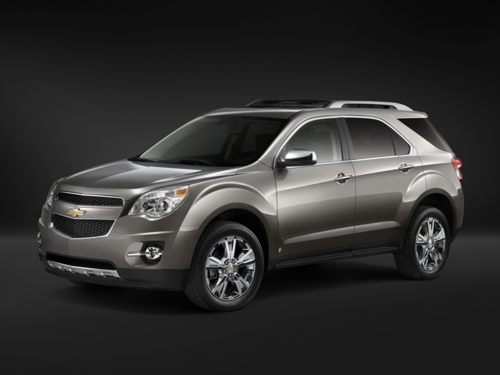 The 2011 Chevrolet Equinox can be leased for $259 a month in February.
Shoppers who choose not to finance through Chevrolet can take advantage of cash back rebates up to $3,500 on select 2011 models this month. This customer cash can be combined with the $1,000 in loyalty cash.
Chevrolet has 39-month lease incentives on several 2011 vehicles in February. The 2011 Equinox, Suburban, Tahoe, Traverse, Silverado, Cruze, Impala and Malibu are all included. Monthly lease payments range from $159 to $509 and you'll need anywhere from $1,809 to $3,329 at lease signing, depending on the vehicle.
Incentives listed are for the southeast region. They may differ depending on where you live. Check Chevrolet's site to find the incentives in your area.