Chevrolet's Truck Month Means Zero Percent Auto Loans on Trucks, Big SUVs in March
March is "Truck Month" for Chevrolet, and the automotive brand is offering 0 percent auto loan financing for up to a lengthy 60 or 72 months on select trucks and big SUVs. Chevy car and small SUV shoppers can take advantage of low auto loan rates and cash back rebates on select vehicles in March.
For 72 months, the 2011 Chevrolet Silverado 1500 and Avalanche are interest-free. Under Chevy's Truck Month deal, the 2011 Silverado 2500/3500, Tahoe, Suburban and Colorado Extended Cab are all 0 percent for 60 months.
Chevrolet's smaller crossover SUVs and cars are also available with 0 percent or low auto loan rates in March. The 2011 Corvette and Impala have interest-free financing for 72 months in March, while the 2011 Traverse, Cobalt, HHR and Malibu are 0 percent for 60 months. The 2011 Equinox is 2.9 percent for 36 months and the Cruze is 2.9 percent for 60 months. Chevy's 2011 Aveo and Camaro are 3.9 percent for 60 months.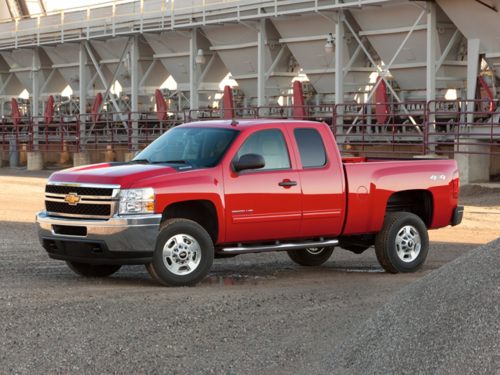 The 2011 Chevrolet Silverado 3500 can be purchased with 0 percent financing for 60 months in March.
Shoppers who choose not to finance through Chevrolet can take advantage of cash back rebates up to $4,000 on select 2011 models this month. AARP members can receive $1,000 in customer cash on the 2011 Chevrolet Impala and Malibu in March.
Chevy has 39-month lease deals on its 2011 Malibu LS and Cruze LS this month. The Malibu can be leased for $179 a month with $1,999 at signing, while the Cruze is $159 a month with $1,899 due at lease signing.
Incentives listed are for the southeast region. They may differ depending on where you live. Check Chevrolet's site to find the incentives in your area.