Jeep Continues Auto Lease Deals, Low Car Loan Rates in March
Jeep is continuing its auto lease incentives in March, as well as low auto loan rates or cash back incentives on its 2011 lineup of vehicles.
Jeep's auto lease deals in March are good on the 2011 Compass, Grand Cherokee, Liberty, Patriot and Wrangler. All of Jeep's lease incentives are 36 months long and require $2,499 at lease signing. The Compass 4X2 is $239 a month in March, the Grand Cherokee Laredo 4X2 is $369 a month and the Liberty Sport 4X2 is $259 a month. Jeep's 2011 Patriot Sport 4X2 can be leased for $229 a month in March, while the Wrangler Sport two-door 4X4 is $299 a month.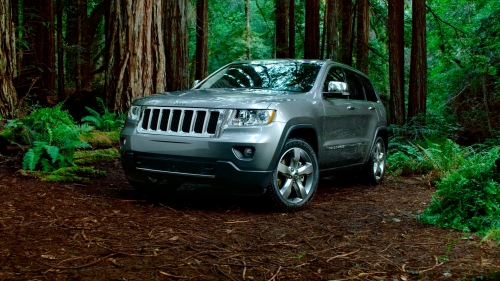 The 2011 Jeep Grand Cherokee Laredo 4×2 can be leased for $369 a month in March.
Select additional trims of these same vehicles have up to $3,000 in cash allowances that can be used to lower the price of the vehicle for shoppers who want to lease.
Jeep is also offering 0 percent auto loan rates for 36 months in March on the 2011 Compass, Liberty and Patriot. Higher auto loan rates are available for longer car loan lengths. The 2011 Jeep Grand Cherokee has 1.9 percent financing for 60 months in March.
Jeep's customer cash is available from $1,000 to $2,500 on select models this month.
Incentives listed are for the southeast region. They may differ depending on where you live. Check Jeep's site to find the incentives in your area.