Chrysler, Dodge, Jeep All Have 0% Car Loan and Cash Back Incentives in June
Chrysler is offering 0% auto loans for up to 60 months on its 2010 model year vehicles through GMAC. Buyers can also receive 1.9% financing for 72 months or consumer cash of up to $4,000, depending on the model. Chrysler is offering up to $7,000 on the 300 in customer cash allowance, GMAC bonus cash and bonus lease cash for shoppers who want to lease.
Jeep shoppers can take advantage of 0% car loans on all 2010 Jeep vehicles. The length of the loan depends on the model. Consumer cash of up to $5,000 is being offered in lieu of the 0% incentives. Jeep is also offering several thousand dollars in lease discounts for those who qualify.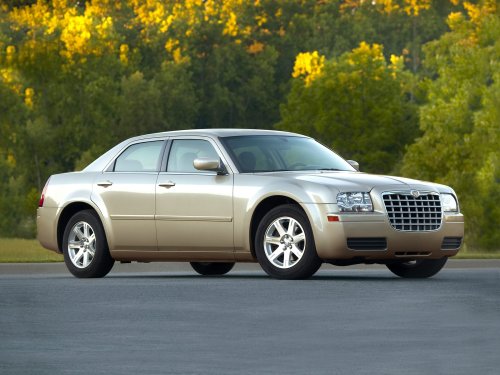 The Chrysler 300 is discounted by as much as $7,000 when leased in June.
Dodge is offering 0% financing for 60 months on most 2010 Dodge vehicles or consumer cash of up to $3,000. There is $2,000 in Mopar Bucks available with the purchase of a 2010 Dodge Challenger, which is available for 1.9% for 60 months.
Most 2010 Ram Truck vehicles can be purchased with 0% auto loans for up to 60 months, or consumer cash of up to $4,000. The Ram 1500 Crew Cab has $6,674 in total auto loan savings in June and $5,000 in lease discounts.