Chrysler Holds Off on Sale of Electric Cars in 2010
Chrysler has broken up its team of engineers who were rushing to produce the automaker's lineup of electric vehicles and get them into dealer showrooms. Chrysler Spokesman Nick Cappa said on Friday that an in-house team of electric car development engineers had been disbanded in favor of a more traditional organization, Reuters reports.
The announcement comes as Chrysler CEO Sergio Marchionne unveiled the automaker's five-year plan last week.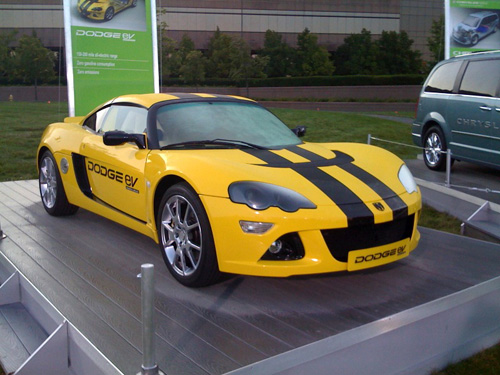 Chrysler's electric vehicle concepts won't be hitting showrooms any time soon, as the automaker has put plans to sell them in 2010 on hold.
Remember that as late as August, Chrysler took $70 million in grants from the U.S. Department of Energy to develop a test fleet of 220 hybrid pickup trucks and minivans. Plans for those vehicles are now scrapped. Chrysler had used its electric car program as part of its case for a $12.5 billion federal aid package.
Chrysler is the only automaker of the six top-selling automakers in the U.S. market without a hybrid vehicle. Chrysler announced in September 2008 that it was developing three electric vehicles and would begin selling the first ones by 2010.
"Until the (battery) storage gets resolved, I think electric vehicles are going to struggle," Marchionne said.