Chrysler, Jeep, Dodge, Ram Truck Offer Zero Percent Car Loans During Big Finish of 2010 in December
Chrysler Group is featuring its "big finish of 2010" in December by promoting 0 percent car loan rates or several thousand dollars in cash back incentives across its four brands.
Remaining 2010 Chrysler models are being offered with 0 percent auto loans or cash back rebates. All five 2010 Chrysler vehicles have 0 percent car loans for up to 60 months. The Town and Country's 0 percent incentive is good up to 72 months.
Consumer cash ranges from $1,500 to $3,000 on all 2010 Chrysler vehicles this month. Consumer cash is a good option if you're paying cash or if you want to finance the car loan through your credit union or bank.
Jeep is also offering 60-month, 0 percent car loans in December on the 2010 Compass, Liberty and Patriot. Zero percent car loans are also available for 36 months on the 2011 Liberty, 2011 Patriot, 2010 Wrangler and 2010 Wrangler Unlimited.
Jeep's consumer cash is available from $1,500 to $4,500 on select models. Shoppers who purchase a 2010 Jeep Liberty, Grand Cherokee or Commander can also receive an extra $1,000 in Ally bonus cash if the car loan is through Ally Financial.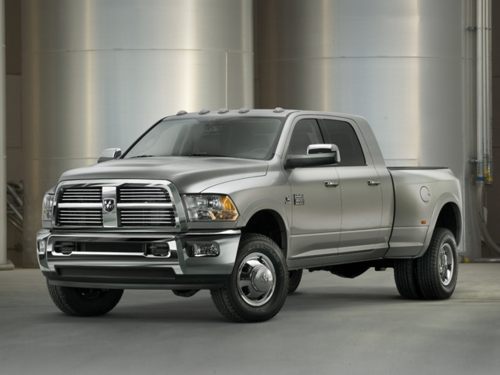 Engine bonus cash of $1,000 is available on Ram Truck models with V-8 or Cummins diesel engines in December.
Dodge is promoting 0 percent car loans for up to five years on the 2010 Caliber, Journey and Nitro in December. For up to six years with no interest, shoppers can buy the 2010 Avenger, Charger and Grand Caravan. The 2011 Dodge Caliber and Nitro have 0 percent auto loan financing for up to 36 months in December.
Consumer cash of up to $3,000 is also available on select Dodge models this month.
Ram Truck is offering engine bonus cash on most 2010 and 2011 Ram Truck models in December. The $500 in engine bonus cash is good on 2010 and 2011 models equipped with a V-6 engine, while $1,000 in engine bonus cash is good on models with a V-8 engine or Cummins diesel engine.
In addition to the engine bonus cash, the 2010 Ram 1500 has $500 in Ally bonus cash if the auto loan is through Ally Financial.
Ram Truck's engine bonus cash can be added to the 0 percent auto loan incentives or consumer cash this month. Zero percent financing is good up to 60 months on the 2010 Dakota, Ram 2500 and Ram 3500. The Ram 1500 has 0 percent auto loans up to 36 months.
Consumer cash is available up to $3,500 on most 2010 Ram Truck vehicles in December.
Incentives listed are for the southeast region. They may differ depending on where you live. Check Chrysler Group's sites to find the incentives in your area.