Chevrolet, Buick, Cadillac, GMC Offer More Lease Incentives in December
General Motors' holiday incentives include 0 percent car loan rates, discounted leases and thousands of dollars in cash back rebates across its four brands in December.
Chevrolet is featuring interest-free car loans on most remaining 2010 cars, trucks, SUVs and crossovers, with some up to 72 months long. Select new 2011 models are being offered with low car loan rate incentives. Cash back up to $5,000 is also available on select Chevy models in December.
Chevrolet doesn't normally offer a lot of lease incentives, but there are plenty available in December. The 2011 Chevrolet Cruze, Impala, Malibu, Silverado 1500, Equinox, Suburban, Tahoe and Traverse are all included. The leases are all 39 months long. Monthly payments range from $159 to $509, and you'll need anywhere from $0 to $3,989 at signing, depending on the model.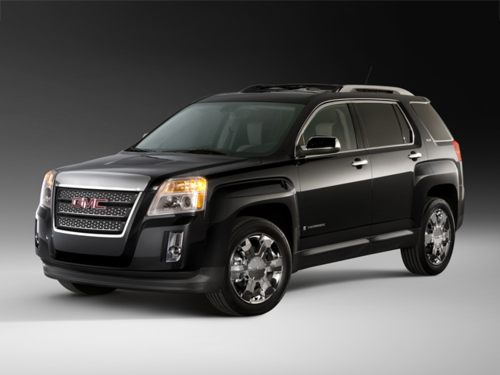 The 2011 GMC Terrain has a sign and drive lease deal in December with a $329 monthly payment.
Buick's holiday event features 0 percent financing plus $1,500 when the car loan is through Ally and sign and drive lease deals. The 0 percent auto loans are available up to 60 months on the 2011 LaCrosse and Enclave and 2010 Lucerne. Zero percent is also good on the 2011 Regal for 36 months. There are also no payments required for the first 120 days.
The 2011 Buick Regal, LaCrosse and Enclave can all be leased for 39 months with $0 due at signing in December. The Regal is $291 a month, LaCrosse is $341 a month and the Enclave is $443 a month.
GMC has the same 0 percent plus $1,500 Ally auto loan incentive this month. The 2011 GMC Acadia, Sierra 1500, Terrain and Yukon are included. Cash back up to $2,500 is also available in December if you have your own financing or want to pay cash.
Sign and drive leases are available for 39 months on the 2011 GMC Acadia and Terrain in December. The Acadia can be leased for $381 a month, while the Terrain is $329 a month.
Cadillac's 2011 models have low auto loan rates or lease deals this month. The 2011 Cadillac CTS and Escalade have 0 percent car loan financing for 36 months, while the DTS and STS have 1.9 percent financing, also for 36 months. Lease incentives for 39 months are available on all five 2011 Cadillac models in December.
Incentives listed are for the southeast region. They may differ depending on where you live. Check GM's brands' sites to find the incentives in your area.