Ford, Lincoln, Mercury Feature Sign and Drive Leases, Zero Percent Car Loans in December
Ford's Year End Celebration continues in December with 0 percent auto loan rates and an additional $1,500 toward your first three car loan payments. This doesn't mean Ford is paying your first three car loan payments for you. It means that you still have to make the first three payments, and can use the $1,500 toward them if you choose. This offer is good on the 2011 Focus, Fusion (excluding hybrid), Taurus (excluding SE), Escape (excluding hybrid), Flex, Ranger, 2010 Explorer, 2010 Sport Trac and 2010 F-150 (excluding Raptor).
Most 2010 Ford vehicles are being offered with five-year, 0 percent car loans this month, with some up to 72 months. Some 2010 models also have bonus cash combined with the 0 percent car loan incentive. Select 2011 models have low car loan rates of 0 to 8.9 percent, depending on the length of the loan.
Ford is also offering customer cash on select models this month in lieu of the low car loan rates. Lease incentives are available on the 2011 Ford Mustang V6, Fiesta SE sedan, Edge, Focus SE sedan, Fusion and Taurus. Monthly lease payments range from $159 to $305 and you'll need anywhere from $1,865 to $3,663 at lease signing.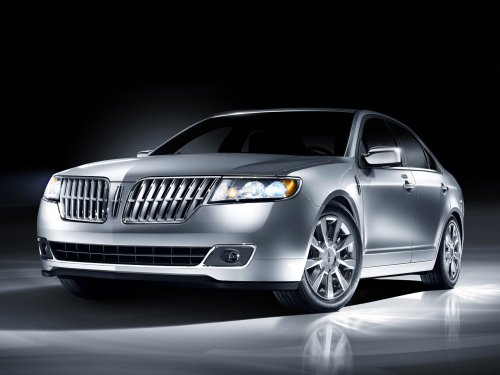 The 2011 Lincoln MKZ has a sign and drive lease deal for $399 a month in December.
Lincoln announced in November it was making its complimentary maintenance program standard for all new 2011 model year vehicles. Lincoln is also offering 0 percent car loans, cash back and sign and drive lease deals this month. Lincoln's 0 percent, 60-month car loan incentives are good on the 2010 MKS, MKT, MKZ and Navigator. Lincoln's 2011 models have low car loan rates varying from 0 to 5.9 percent.
Cash back rebates of several thousand dollars are available instead of the low car loan rate deals this month. The 2011 Lincoln MKS and MKZ have 27-month sign and drive leases in December. You still have to pay tax, title and license fees. The MKS is $499 a month, while the MKZ is $399.
All four 2010 Mercury vehicles have 0 percent car loans for 60 months in December or up to $3,000 in cash rebates. The new 2011 Mercury Milan has $500 cash back or 0 percent financing for 60 months. The 2011 Mariner also has $500 cash back or 0 percent financing for 36 months.
Incentives listed are for the southeast region. They may differ depending on where you live. Check Ford's site to find the incentives in your area.