Chrysler, Jeep, Dodge, Ram Truck Push Five-Year Zero Percent Car Loan Incentives in July
Chrysler shoppers can take advantage of 0 percent auto loan rates on 2010 model year vehicles for up to 60 months in July. If you'd rather stretch your car loan payments out over six years, Chrysler is offering a 1.9 percent auto loan rate through GMAC Financial Services.
By taking the 0 percent auto loan rate over five years, not only are you saving money by not paying any interest, but your monthly car loan payments will stay lower, helping you with your monthly expenses. Zero percent auto loan incentives are usually only good with a short-term loan of three years or less, so Chrysler's offer is a good deal.
New Chrysler vehicles are also eligible for consumer cash of up to $3,000 or the "Regret Free Purchase" pledge program. The program allows buyers to return their Chrysler within 60 days if they aren't happy and Chrysler will also make the first two car loan payments.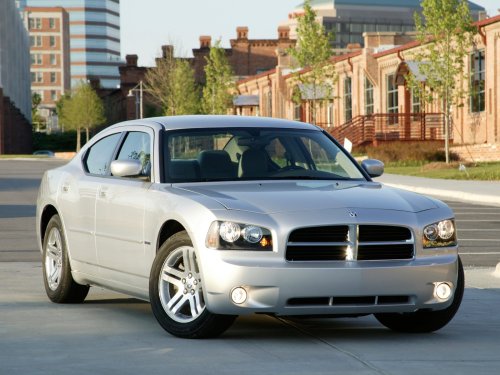 The Dodge Charger has $5,000 in lease discounts this month or can be bought with 0% auto loan financing up to a whopping six years.
Shoppers who lease a 2010 Chrysler 300, Chrysler 300 C or Chrysler Town & Country minivan through GMAC are eligible for lease bonus cash of up to $2,000. When combining the bonus cash with customer cash allowances and lease cash allowances, lessees can save up to $6,000 on select Chrysler models.
Most 2010 Jeep vehicles are also included in the 0 percent auto loan incentives in July for up to 60 months. If you have your own financing through your bank or credit union, you can take advantage of up to $5,000 in consumer cash on select Jeep vehicles.
The third Jeep incentive option in July is the vehicle return program, which only covers up to $1,000 in auto loan payments. This is not the best incentive out of the three, so make sure you really like your Jeep and choose one of the other incentives instead.
Lessees can save anywhere from $500 to $4,500 by leasing select Jeep models in July.
Dodge is offering shoppers 0 percent financing on most 2010 model year vehicles this month for up to five years. Consumer cash of up to $3,000 or the 60-day return program can be taken in lieu of the 0 percent incentive.
The Dodge Charger can be purchased with a 0 percent auto loan incentive for up to 72 months in July. If you choose to lease the Charger, you'll get $5,000 in lease discounts.
Ram Truck's July incentives are similar to the rest of the Chrysler brand lineup's offers. Ram Truck shoppers can choose 0 percent auto loan financing up to 60 months, consumer cash up to $3,000 or the 60-day return policy. Ram 1500 has up to $4,000 in cash back rebates or $4,000 in lease discounts this month.
Incentives listed are for the southeast region. They may differ depending on where you live. Check Chrysler's site to find the incentives in your area.