Chrysler Will Cover Your First Two Auto Loan Payments and Let You Return the Vehicle if You're Not Happy
Chrysler rolled out its new vehicle satisfaction program today, where buyers not only can return their new Chrysler, Dodge, Jeep or Ram Truck vehicle if they aren't happy with it, but Chrysler will also make the first two car loan payments.
Buyers have 60 days to return their new vehicle if they aren't happy with the purchase. On top of that, Chrysler will cover the first two months of auto loan payments up to $500 a month for buyers who choose to bring the vehicle back ($1,000 total will be covered).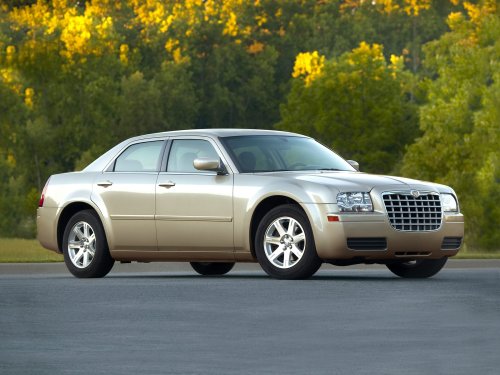 Hate your new Chrysler 300? Bring it back within 60 days and Chrysler will also cover your first two car loan payments.
"We build great vehicles for just about any lifestyle and with this pledge, consumers will have the confidence to know they made the right purchase or they can return the vehicle no questions asked," Fred Diaz, president and CEO – Ram Truck Brand and lead executive for U.S. sales, said in a statement. "Plus Chrysler Group will make the first two payments for the consumer."
Chrysler's vehicle return program starts July 8 and is available on most 2010 Chrysler, Dodge, Jeep and Ram Truck vehicles. Chrysler also started its National Tent Event today, which runs through Aug. 2. The automaker is discounting vehicles and offering 0 percent auto loan rates on most 2010 models.
"We are pleased to sponsor, for the first time, a national tent event with our local dealerships," Diaz said. "With local fairs and summer activities in full swing, our dealers are thrilled to add to the summertime excitement and festivities."