Chrysler Offers 0% Auto Loans or Cash Rebates in August
Chrysler announced its August incentives Monday, offering buyers no interest car loans or consumer cash. Chrysler's popular $4,500 rebate that doubled buyers' government cash for clunkers rebate ended Monday.
"Customers love our summer events, and as the 2009 model year comes to an end, the company resumes its 'Summer Clearance' event, offering consumers great vehicles with competitive prices and attractive financing," said Steven Beahm, vice president-sales organization, Chrysler Group LLC.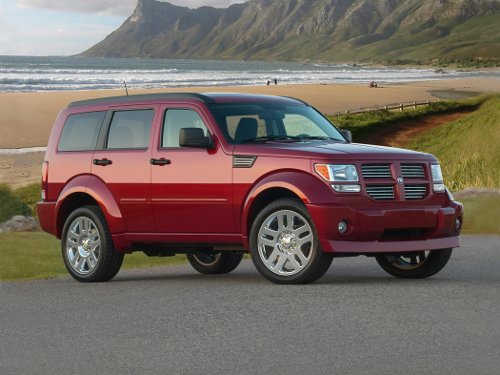 Buyers can take advantage of no interest auto loans when they finance their new Dodge Nitro, for example, through GMAC.
Chrysler's "Summer Clearance" starts Aug. 4 and runs through Aug. 31 at Chrysler, Jeep and Dodge dealerships. Chrysler is offering auto loans at 0% for up to 72 months through GMAC Financial Services on select 2009 model vehicles, or up to $4,500 consumer cash to all car shoppers, even if they don't have a trade-in vehicle.
"Everyone shopping for a new car or truck still qualifies for an incentive of up to $4,500, even if they don't have a vehicle that qualifies under the U.S. government's program," Beahm said.
Most vehicles in the Chrysler, Dodge and Jeep line-up qualify for about $2,750 to $3,500 consumer cash, even though Chrysler stopped giving customers the $4,500 rebate. Also, no interest car loans always save buyers a lot of money over the length of the loan.
Incentives vary by region and by model, so check Chrysler's Web site to see the offers in your area.