Chrysler Axes Extra $4,500 CARS Rebate as of Tuesday
Chrysler will no longer offer its incentive that doubled consumers' cash for clunkers rebate. Effective Tuesday, Chrysler buyers will not receive the $4,500 rebate in addition to the CARS rebate from the government. Instead, Chrysler says it will vary the size of rebates, depending on the model and brand a customer selects.
While the start of a new month means new incentives and the end of current incentives, the huge response from the government's CARS rebate program may also be the reason Chrysler will no longer give the extra discount to car shoppers.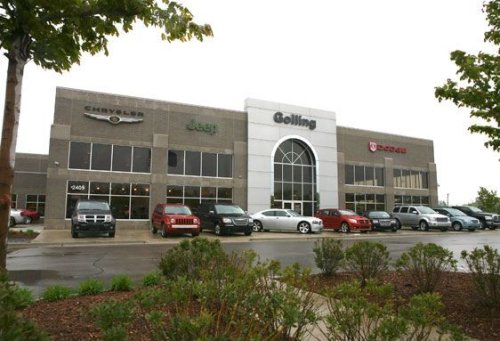 What once used to be jam-packed car lots, Chrysler dealers say they have an inventory shortage due to the cash for clunkers program and closed factories.
Chrysler, Dodge and Jeep dealers were complaining that inventory is running short, the Wall Street Journal reports. In July, Chrysler offered to double the government rebate by adding up to $4,500 to buyers who qualified for the program.
Chrysler is changing the message "to focus less on the deal but more on the products," said Jodi Tinson, a Chrysler spokeswoman. The double your cash campaign "did what it needed to do" in terms of driving traffic to Chrysler dealerships, she said.
Because of the inventory shortage, many Chrysler, Dodge and Jeep dealers are left with products that don't qualify for the government's cash for clunkers program.