Best New Car Incentives For College Graduates
If you're one of the lucky graduates who actually gets a good job out of school, you may be in the market for a new car. Keep in mind though that even though you just graduated college and will be earning a steady paycheck, you'll also most likely be coming out of school with some student loan debt.
Auto loan lenders consider your debt-to-income ratio, among other factors, when deciding whether or not to approve you for a car loan or lease. With some college graduate programs, lenders may look past the fact that you have a limited credit history. So if you have a good credit score and not a massive amount of student loan debt, you'll likely qualify for the low interest rates and cash back rebates.
Edmunds.com has compiled a list of the best current new car incentives for college graduates. Edmunds.com explains that these programs usually let graduates take advantage of the incentives four to six months before they graduate and up to two years after. Most accredited two and four-year colleges or registered nursing schools will qualify for the incentive programs.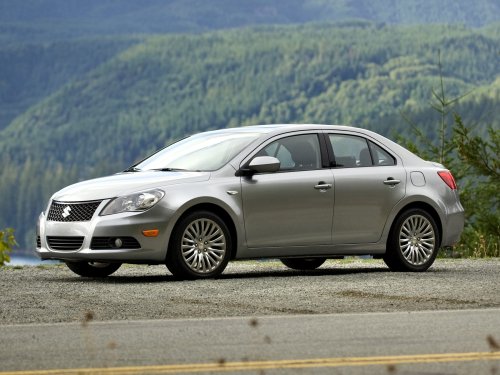 "Graduate incentives are often promoted during May and June to draw graduates with new jobs into dealerships, but buyers should be aware that they aren't always the best deal," said Lee Scott, contributor to Edmunds.com, in a statement. "They usually offer rates similar to standard bank rates and still require high credit scores, although more grads may qualify for the special deals with shorter credit histories."
Edmunds.com's picks include the 2011 Ford Fiesta with $500 college bonus cash, the 2010 Honda Civic with 1.9 percent auto loan financing for 60 months, the 2011 Kia Sorento with $400 college bonus cash, the 2010 Nissan Altima with $500 college bonus cash, the 2010 Suzuki Kizashi (pictured) with $500 college bonus cash and the 2010 Toyota RAV4 with $1,000 college bonus cash.