Bad Credit and Need a Car Loan? Try Chrysler
If you don't have a prime credit score but still need an auto loan, you may want to look at Chrysler vehicles. Chrysler and Santander have a new partnership and starting today, Chrysler dealers will be able to get more customers with bad credit approved for an auto loan to buy a Chrysler, Dodge or Jeep vehicle.
A Chrysler spokesperson told SubPrime Auto Finance News that GMAC (now Ally) is also expanding down the credit spectrum to finance more non-prime customers for the automaker. This will help Chrysler add about 2,000 sales per month, said Ralph Kisiel, a Chrysler spokesperson.
Santander will focus on financing auto loans for customers with FICO scores of 650 and less. About 22 percent of Chrysler customers fall into the non-prime category, SubPrime Auto Finance News reports. GMAC/Ally's auto loan approvals and non-prime FICO scores it funds largely depends on each individual customer's credit history as well as time at residence, time on same job, etc., which is what most finance companies review prior to booking a deal.
"There has been so much turmoil," Kisiel told SubPrime Auto Finance News Wednesday. "Some of these customers had credit scores fall because they lost their job, they were impacted by the economic downturn."
"These consumers couldn't get financing or had to shop around to other banks or had to shop for a used car. Through Santander, they will now be able to get attractive deals, about 30 percent lower than what they could get on the open market. It will result in savings for consumers of up to $3,000. That's a significant drop."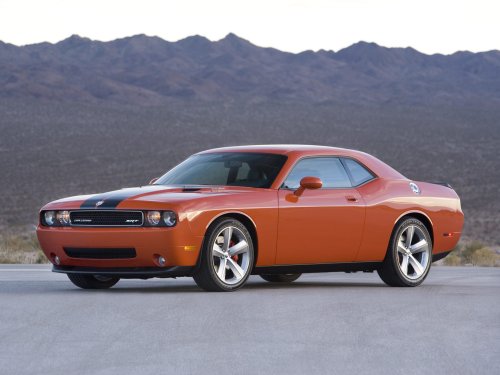 If your FICO score is less than 650, check out Chrysler's vehicles, like this Dodge Challenger. Chrysler's new preferred subprime lender will focus on buyers with bad credit.
Chrysler is subsidizing the deal with Santander. Kisiel said he could not share the details.
About half of Chrysler dealerships already work with Santander to get their subprime customers auto loans for used vehicles. Chrysler dealers will now be able to work with Santander to get their customers with bad credit into new car auto loans.
Although Santander is now the preferred non-prime lender for Chrysler, Kisiel stressed that GMAC/Ally remains the preferred lender for customers with prime credit scores.
"We still have a very good relationship with GMAC as our preferred prime lender," said Kisiel. "They have expanded to include non-prime business, so customers can now go through Santander or GMAC (to see where they get the best deal). Chrysler is excited about strengthening its relationship with GMAC with the expansion."
Did you find this story helpful? If so, check out: GM Wants More of its Subprime Customers Approved For Auto Loans