GM Wants More of its Subprime Customers Approved For Auto Loans
General Motors, looking to boost sales and gain customers, wants to give more auto loans to consumers with bad credit. But without its own captive lending arm, it is losing customers to other automakers, who are more willing to take on the risk of approving an auto loan to a customer with less-than-perfect credit.
GM's top North American executive Mark Reuss said a shortage of subprime lending is holding back sales in the U.S., the AP reports. GM sold most of its former auto finance unit, GMAC (now called Ally), in 2006.
Ally provides consumer auto loans not only for GM, but for Chrysler, along with dealer floor plan financing. Therefore, Ally, not GM or Chrysler, decides who gets a car loan. If GM decides to try and buy back its stake in Ally or start its own finance arm, it can decide who to give car loans to.
And since Ally lost money in the mortgage crisis, it is nervous to lend money to car shoppers with bad credit. GM knows that bad credit car loans are a good source of profit, since the interest rates tend to be very high at about 10 to 20 percent.
According to Experian automotive, about 16 percent of all new-vehicle loans approved in the fourth quarter of 2009 were to customers with non-prime credit (those with credit scores below 620).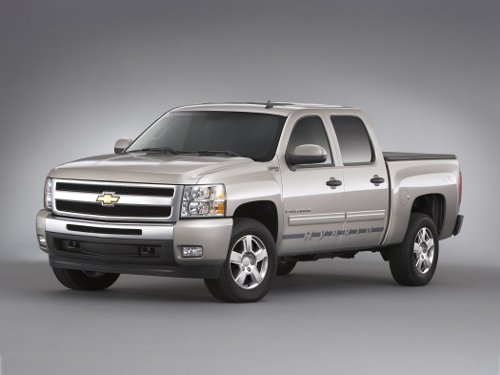 GM customers who have bad credit may not be able to get approved for an auto loan easily until the automaker gets back its own auto finance unit.
The Associated Press points out that subprime auto loans are generally considered less risky than mortgages. During the recession, borrowers didn't default on car loans as much as they did on homes because the value of cars never became overinflated. The number of auto loans that were 60 days or more past due hovered at about less than one percent during most of the recession.
Ally spokeswoman Gina Proia said that as the economy has improved, Ally has been approving more auto loans and leases. Twelve percent of all auto loans that Ally wrote in the first quarter were leases, up from 4 percent in the fourth quarter and virtually zero last year, she said.
"As the financial crisis has eased and as the credit markets come back we have been able to broaden our offerings and look at the credit spectrum more broadly," Proia said.
GM's Reuss said that Honda gets 20 percent of its sales and leases from subprime buyers. GM gets only 1 percent because it can't access the money to loan to those customers.
"They're able to finance their cars at a much lower level than we are," Reuss said. "I'm not sure what the answer is. But it would sure help my sales, the company's sales in North America, if we were able to get access."