GM Looking For New Auto Loan Lenders to Help Customers With Bad Credit
General Motors is looking for auto loan lenders who will help customers with bad credit get approved for a car loan to buy one of its vehicles.
Without its own captive lender, GM is struggling to find lenders to give its customers auto loans, especially for those with subprime credit scores, which are usually 650 or less. Chase and Wells Fargo are reportedly in talks with GM to help with the automaker's car loan situation.
GMAC, now known as Ally, used to be GM's captive lender, but the U.S. government now owns a majority stake in the company as part of the automaker's bankruptcy. This new plan to find lenders to work with sets aside any plans to buy back a majority of Ally, The Wall Street Journal reports. Ally reportedly wasn't interested in the deal with GM.
AmeriCredit, a subprime auto lender, currently works with GM to approve auto loans for shoppers with less-than-perfect credit. GM supplements these car loans with cash incentives so it can offer more competitive auto loan rates, since bad credit car loans usually have very high interest rates.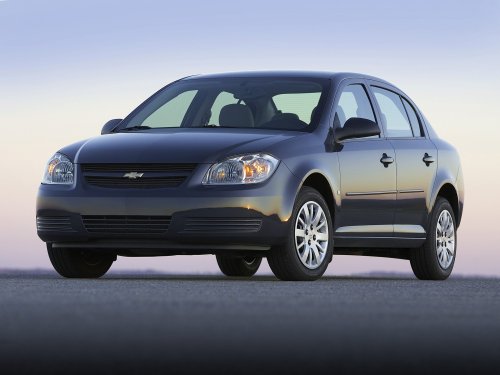 GM is having a hard time getting its customers with bad credit approved for auto loans, and is looking for new lenders to work with since it has no in-house lender.
GM's competitors like Toyota and Ford are able to sell more cars because they can access auto loans for buyers with bad credit scores. If GM can access more subprime lenders, it can also sell more cars.
"By not financing (subprime) consumers, they are locking out about 40 percent of the U.S. population," Melinda Zabritski, director of automotive credit for Experian Automotive, told The Wall Street Journal.
Right now, only about 6 percent of GM's auto loans go to subprime customers, but about 25 percent of all car loans go to these consumers, according to Experian Automotive.
GM dealers have said they've lost sales because they couldn't get customers with bad credit financed.
GM rival Chrysler recently struck a deal with Santander, a lender who focuses on customers with FICO scores 650 and below. Car shoppers with bad credit who have trouble finding a lender to approve them will buy from a brand they know will approve them. If GM can't get a lender to fund these customers, it will continue to lose sales to its competitors.