Subprime Car Shoppers Having Better Luck With Used Auto Loans
Car shoppers with less than perfect credit scores still need to buy cars and want to buy cars, but continue to struggle to get approved for auto loans.
Consumers with FICO scores less than 619 are having the most trouble when they go shopping for a new vehicle. Of the 997,000 new car sales in August, less than 9 percent were sold to subprime buyers, according to CNW Research. Although that is more than the 2.49 percent of subprime buyers approved for a new car loan in December 2008, it is less than the 14 percent in January 2007.
Only about 88,000 new vehicles were sold to shoppers with bad credit in August, which is more than 100,000 fewer per month than in calendar year 2007. CNW says that in 2010, there may only be about 900,000 subprime new car sales, compared to 2.1 million in 2007.
To really hit the point home as to how hard it is for subprime shoppers to buy a new car these days, CNW's data also looked at intenders. Among new car intenders, almost 80 percent of subprime car shoppers were approved for car loans in 2007. Today, that figure is less than 40 percent.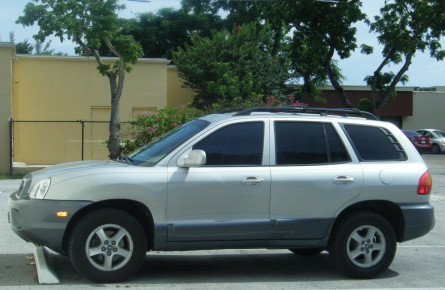 Shoppers with lower credit scores are having more luck getting approved for used car loans than new.
Don't give up all hope if you have a less than perfect credit score. On the bright side, shoppers with bad credit seem to be having more luck with used vehicles. In August, the number of used cars sold to consumers with FICO scores less than 619 rose to its highest level since March 2008.
"The demand for subprime financing remains extraordinarily high," CNW Research says. "Those being approved represent barely a third of the used car shoppers looking for a car or truck and who have a subprime score. While even in the best of times for subprime buyers not everyone was able to get a loan, the current one-third figure is significantly reversed from the 2007 statistics. That is, two-thirds of subprime prospects were able to get a car financed three years ago for a used vehicle."
The number of used cars sold in August to subprime buyers was 794,000, which CNW says should total about 6.1 million subprime used sales this year. In 2007, there were 14.4 million used cars sold to subprime shoppers. But when comparing the 6.1 million to the estimated 900,000 subprime new car sales for 2010, clearly subprime shoppers have a better chance of getting approved for a used car loan than for a new car loan right now.