Nissan Leaf Sold Out Until 2011
Nissan has reached its goal of 20,000 reservations for its all-electric Leaf three months ahead of schedule. No further reservations will be taken until next year. Another round of reservations will begin in 2011, after current reservations and orders have been processed, Nissan North America said in a statement.
"As of today, 20,000 consumers have spoken, and they are choosing the Nissan Leaf and a zero-emission future," said Brian Carolin, senior vice president, sales and marketing, Nissan North America. "We, along with our dealers, now look forward to focusing on providing an absolute top-level purchase experience to our first customers, and to help ensure that the transition to gas-free driving is a seamless one. We invite all who are interested in experiencing the Nissan Leaf to join us at the upcoming Drive Electric Tour, which is coming to 23 cities beginning this fall."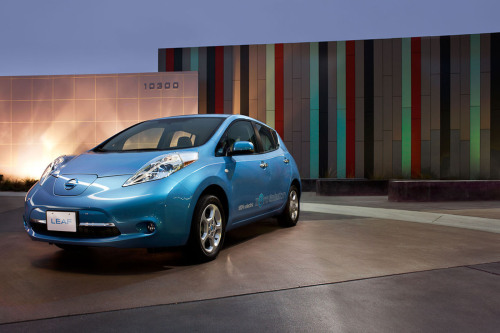 The Drive Electric tour will allow those who have already made a reservation to test-drive a Nissan Leaf.
The Leaf is being offered with only a lease incentive to shoppers. The base price is $32,780 before the federal tax credit, which would take the price down to $25,280 if you qualify for the full amount. The Nissan Leaf SV, the base model, can be leased for three years at $349 a month. Leaf shoppers will need $1,999 at lease signing.
If you didn't reserve a Leaf and still want to, you can sign up on nissanusa.com, and you'll be contacted in advance of the next phase of reservations in 2011.