Prestige Financial Plans to Fund More Auto Loans For Shoppers With Bad Credit
Prestige Financial, a Salt Lake City, Utah-based subprime auto loan company, is ramping back up and looking to fund more car loans for buyers with bad credit, SubPrime Auto Finance News reports.
Scot Seagrave, SVP of Prestige Financial, said the company would like to double its auto loan originations this year. Prestige Financial currently funds about $8 million in auto loans a month and is looking to maintain $15-$20 million a month for the rest of the year. The lender was funding $40 million in auto loans a month in 2007 and $3 million a month in 2009.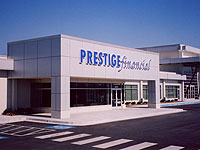 This is good news for car shoppers with bad credit. This means that if the dealership you're shopping at works with Prestige Financial, you have a really good chance of getting approved for a car loan right now.
SubPrime Auto Finance News says that about one-third of Prestige Financial's auto loans are for consumers with open Chapter 7 or 13 bankruptcies, which is a bankruptcy that hasn't been discharged through the court yet. Usually, if you're in the middle of an open bankruptcy proceeding, most lenders won't even remotely think about lending you money.
"A big piece of our business model is the open BK customer," said Seagrave. "Over the years, we have developed a pretty sound understanding of this customer and the process they go through. These loans are time consuming, but we feel this customer is certainly worthy of a second chance. And there are risks involved, but we are confident we know how to underwrite these loans, and our numbers back that up."
"We do not require any GPS devices or anything special from dealerships to finance the open BK customer. In fact, our program is exactly the same for the BK customer as it is for the non-BK customer. We feel we are the premier lender for the open BKs and look to continue servicing this growth segment of the population."
Image via Prestige Financial.